Bett + Bike: cyclist-friendly hotel in the Rheingau
The best first: Hotel Im Schulhaus is located directly on the Rhine cycle path! The best conditions for an unforgettable cycling tour through the Middle Rhine UNESCO World Heritage Site - and the best start or stop in your cycling tour through Germany along the long distance bike trail.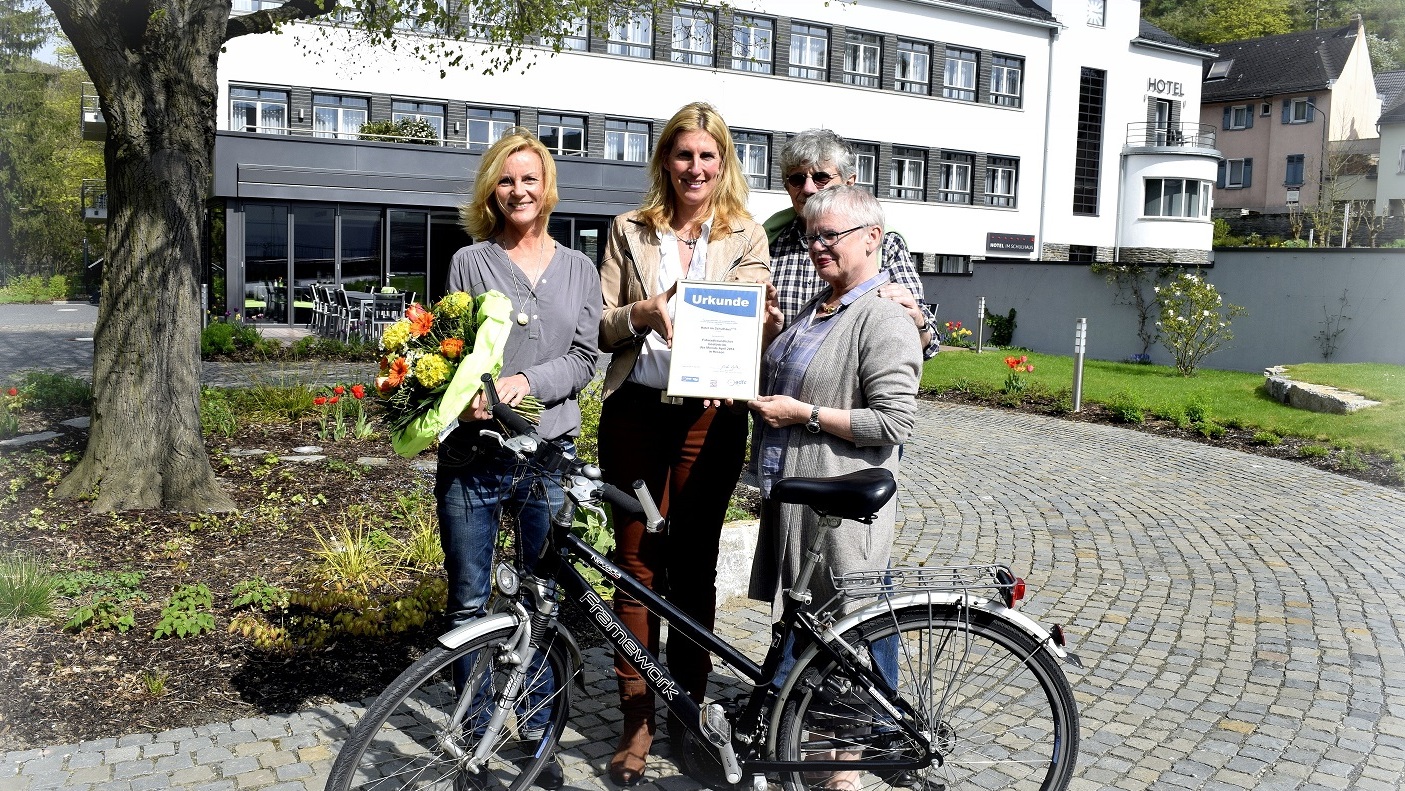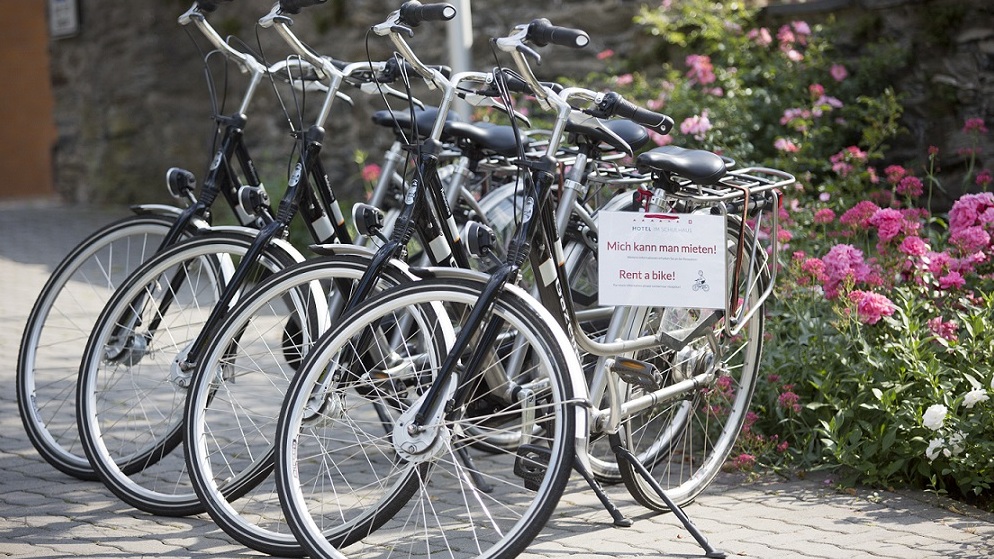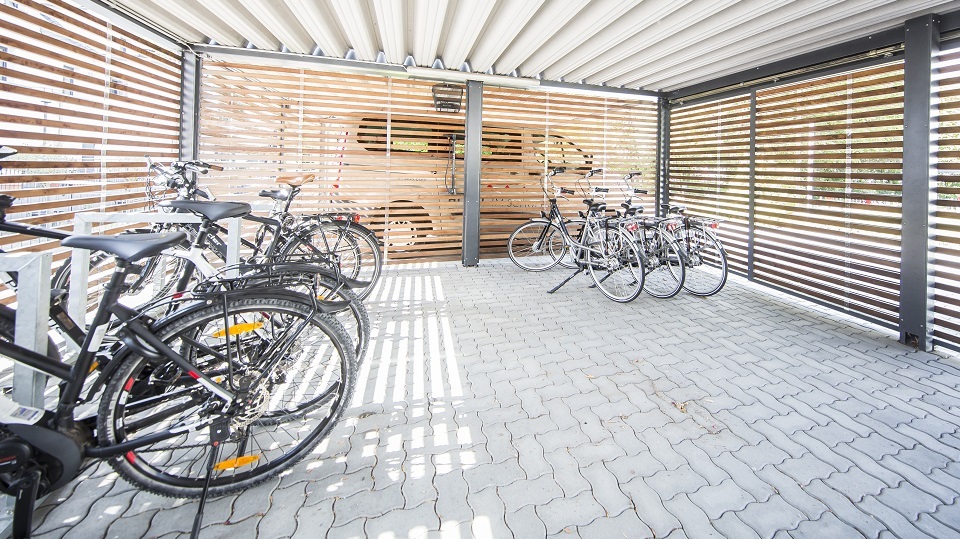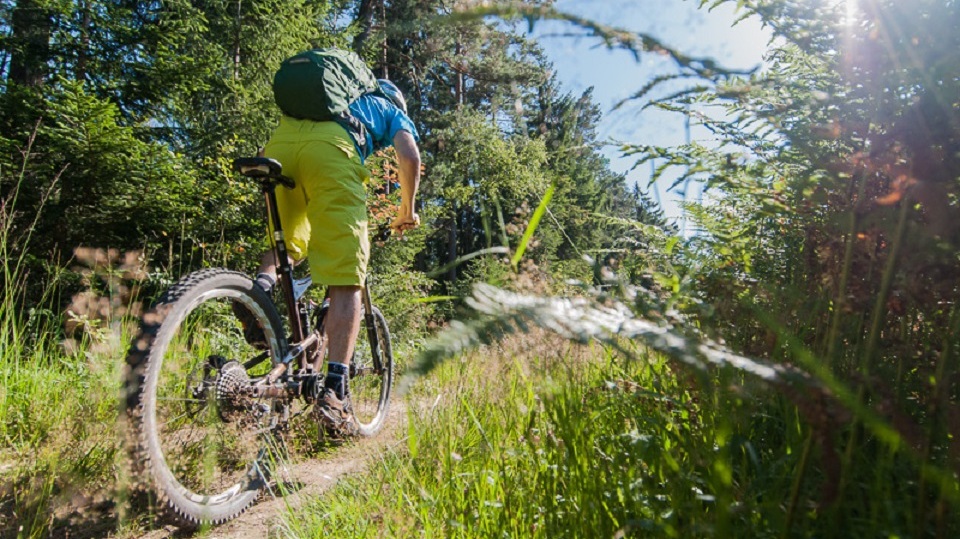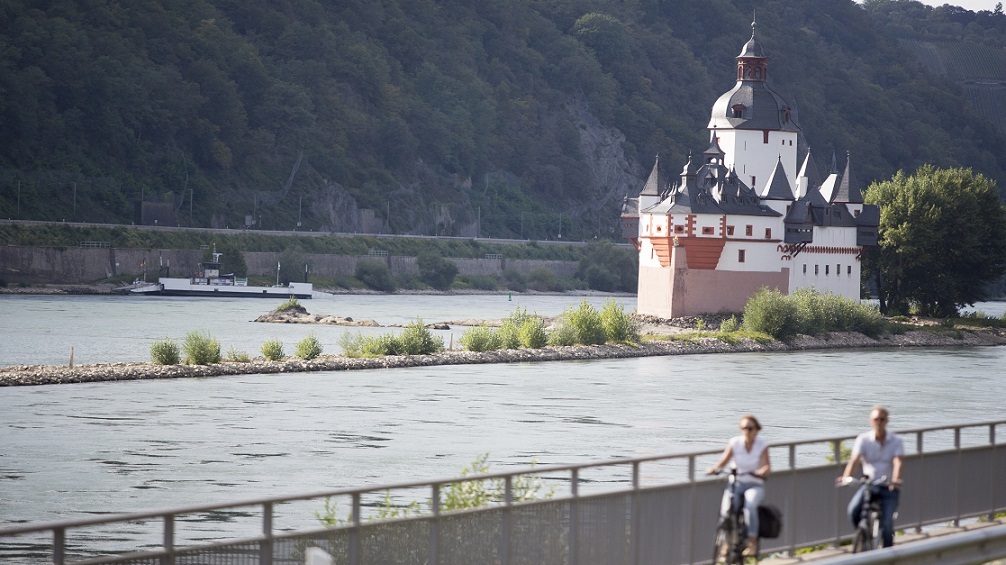 That hit right in the heart!
At the beginning of the cycling season in 2014, there was good news for our team. The ADFC - Allgemeiner Deutscher Fahrrad-Club - had chosen our house as the outstanding bike-friendly guest operation of the state of Hesse. Bett + Bike awards this special award and quality seal of the ADFC together with the Hessen agency. For us, this special recommendation made a heart's desire come true.
Our services for guests with bikes
We set them in motion for you. That's what we're here for:
Free storage of the bikes overnight in the lockable hotel carport
Space to dry clothes and equipment, washing machine and dryer
Athlete's breakfast: rich in vitamins and carbohydrates
Provision and sale of regional cycling maps and cycling guides
Information on rail and bus timetables and ship and ferry options
Provision of a bike repair kit with the most useful tools for simple repair and maintenance work
Provision of selected spare parts
Information on location and opening times of the next bike repair shop for large-scale repairs
Free distribution of cycling helmets
Loan or renting of high-quality bikes on request
Day bike tours in the vicinity - provision of information material on the region
Luggage transfer from the last and/or to the next accommodation (after advance booking)
Info-service on additional bike-friendly hotels in the region
Reservation service for the next overnight stay in a bike-friendly hotel
Lunchbox to take along
Advice in booking in reference to an environmentally friendly check-in and check-out with public transport
Accommodation of guests including for one night (on availability)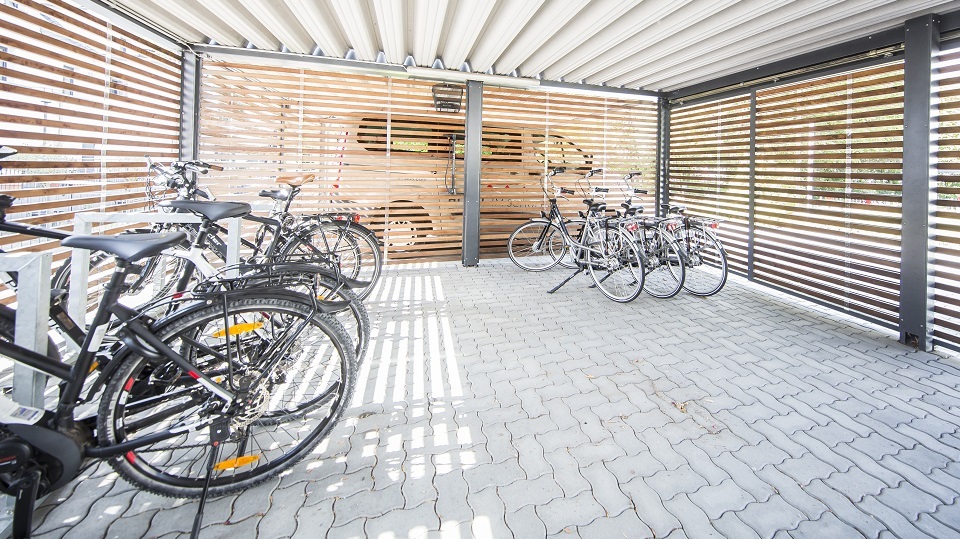 If your bike doesn't like being alone at night
If your bike is very dear to you and your sports device likes spending the night with other "buddies", you've come to the right place. Two of four carports are lockable, and together offer enough space for bikes and motorbikes. This offer is free for our guests since we are a bike-friendly place.
If your muscles groan to relax
If in the morning you know exactly what you will feel like in the evening after a day on your bike, you can prepare yourself. Treat yourself to a relaxation massage. We ask for your understanding that this service has to be booked in advance and paid for at the same time, if you'd prefer to use the bath rather than the massage bed.
Thai Massage "PHAI THONG"
Schwalbacher Str. 24a, located close to the Hotel
Tel: +49 (0)1522 8144929
Mo - Fr: 10 - 19 Uhr, Sa: 10 -16 Uhr,
(By appointment)
Planing your tours
We are partners of Bett & Bike. When planning your bike tour we are happy to support you with information on the region. For further information we recommend you to directly contact the ADFC - Allgemeiner Deutscher Fahrrad Club (General German Bicycle Club). Or use the following route planner, links:
www.radroutenplaner.hessen.de
www.adfc-tourenportal.de
www.bettundbike.de
Cyclists have souls too. They are thankful if you care for them and treat them well. They don't forgive rudeness.
Your Hotel in the Rhine Valley
Impressions