2 - DAY OFFER, 1 NIGHT
Time for me
Daily duties, time pressure, job hassles and the wheel we all turn on day after day tug our nerves. So it's good to just switch to "off" and get your head outside with nature and fresh air. Step by step, the distance grows and the spirits awaken.
Available all year round according to availability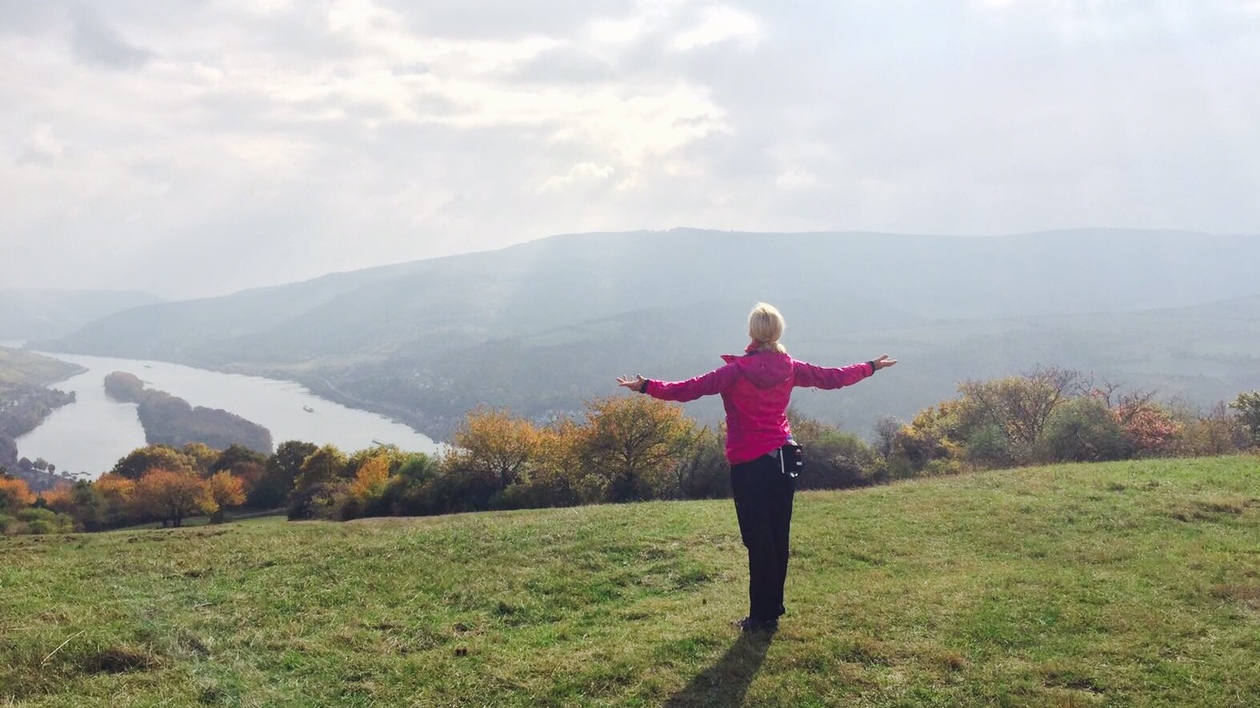 "I need fresh air so I can breathe again", Wincent Weiss performed a german singer - and we sing along. Just go in your own rhythm without thinking too much - that's what you can do on the new premium hiking trails in Wispertaunus. Often you are completely on your own and follow the waymarks almost automatically. Two of the perfectly awarded premium trails start from Lorch in the Rheingau: "Rhein-Wisper- Glück" and "In Vino Veritas". Get out of the wheel and into happyness!
Both routes are directly accessible from the hotel. If you arrive early enough, you can start with a tour right away. If the arrival takes place in the evening after work, the next morning starts well rested on his wish tour. We provide for marching food. We will give you our break bread. To do this, pack the desired items from the buffet and off you go. Such a relief day works wonders for body, mind and soul!
Services "Quality time for me"
1 night including a rich hiking breakfast buffet
1 lunchbox for the day
1 bottle mineral water on arrival on your room
Information for hiking tours
All hotel services for our hiking guests, see hiking
Good to know:
The premium circular route "Rhein-Wisper-Glück" has been certified by the German Hiking Institute with 94 points and thus achieves the highest score of all Wisper Trails. Also good to know: The rating of the German trails starts at 50 points. Everything over 90 points belongs to the Champions League. You can find all information about the Wisper Trails here.
Dinner
We are a bed & breakfast hotel and offer our guests a substantial breakfast buffet. Every culinary establishment in Lorch is located within an easy walking distance from our hotel. Not only the winemakers offer you a wonderful food selection in a very special atmosphere. Feel free to book a table prior to your arrival. Check out a list of wineries and restaurants here.
Enjoy a relaxing massage
Traditional Thai Massage "PHAI THONG"
Schwalbacher Str. 24a, close to the Hotel
phone: +49(0) 6726 8396750
Appointments on request and in advance
For the sake of our environment
As part of our cooperation with VIABONO, we offer you
dear guests, the possibility to make your overnight stay climate neutral with us. That does not cost you more than 0,40 € / night / person, the whole amount goes into this environmental project. Thus, you can actively contribute to making our hotel a complete climate-neutral accommodation business. All information on climate-neutral accommodation can be read here.
Cancellation of package offers:
Please note, that we're accepting cancellation in a written form free of charge up to 14 days prior to arrival.
Later cancellations or no-shows will be charged with 90% of the agreed package price. Minimum lenght of stay 2-3 nights on weekends (April to October).
| | |
| --- | --- |
| In standard double room | from 47,50 € |
| In comfort double room | from 55,00 € |
| In penthouse double room | from 65,00 € |
| In Penthouse Suite | from 85,00 € |
| In double room for single use | from 75,00 € |