Cycling on the Rhine
11.07.2020 – Cycling season is always perfect in the Rhine Region: not too warm, not too cold - perfect cycling weather with great views!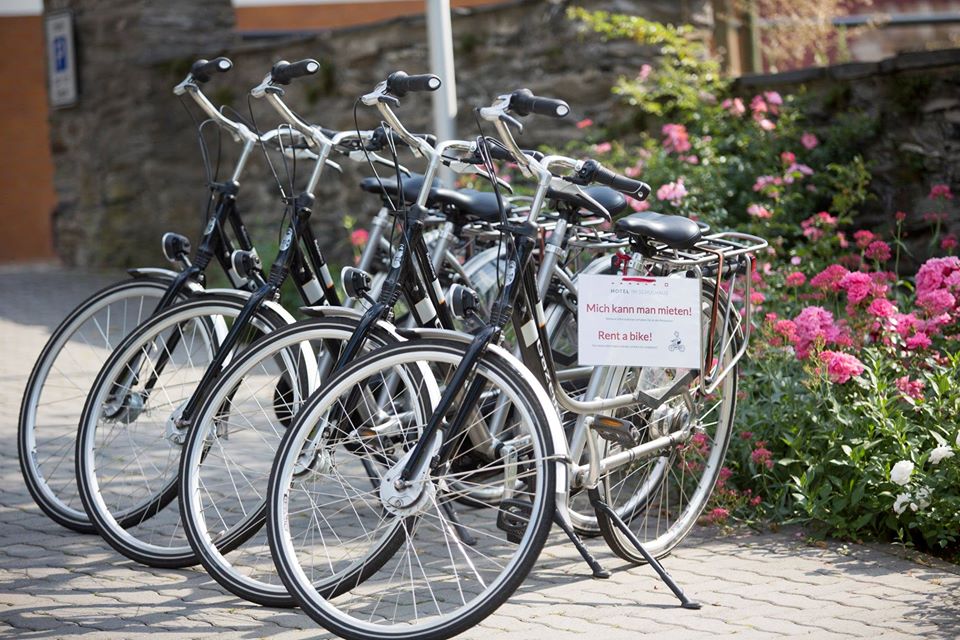 Just leave the car and explore the area on two wheels. Whether for a bike day tour or an evening sundowner tour along the beautiful Rhine for a glass of wine to Kaub.
You can book one of our rental bikes for 1, 2 or more days - depending on what you want. Safety first: We even have helmets (always freshly disinfected) in the house for you! All bikes are top-maintained city bikes from our bike provider "Rad`l Mahl".
If you prefer to bring your own bicycles with you, they can be stored in our lockable carport. There is also a socket for e-bikes!
Our rental bikes want to be moved! So - what are you waiting for?
Book direcly with BEST PRICE GUARANTEE!
Book your room directly online. In just a few simple steps and clicks, you're on target. After successful booking you will automatically receive your personal reservation confirmation by e-mail.
Everything is fully booked? We are happy to check the availability of small remaining room contingents, feel free to use our contact form or give us a call under +49 (0) 6726 80716 0.