Breakfast in the area Rheingau
Slept well? Breakfast is ready! Take a seat & enjoy!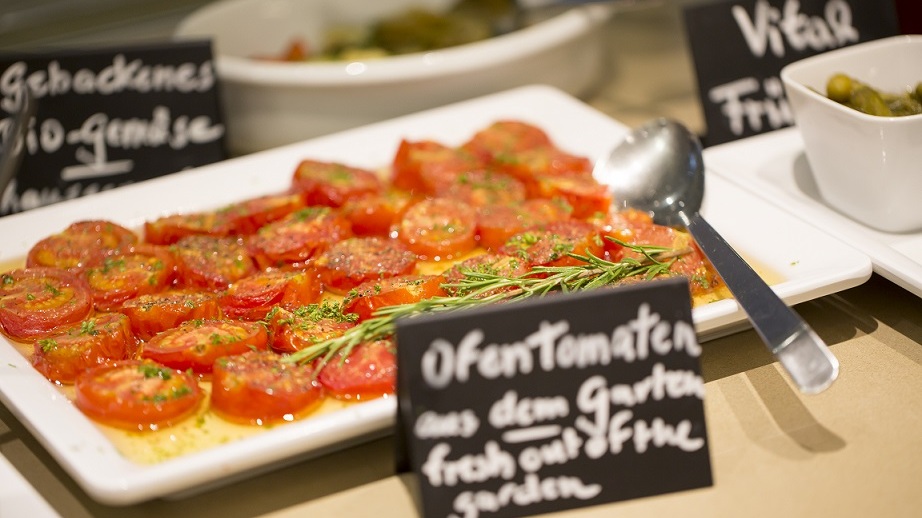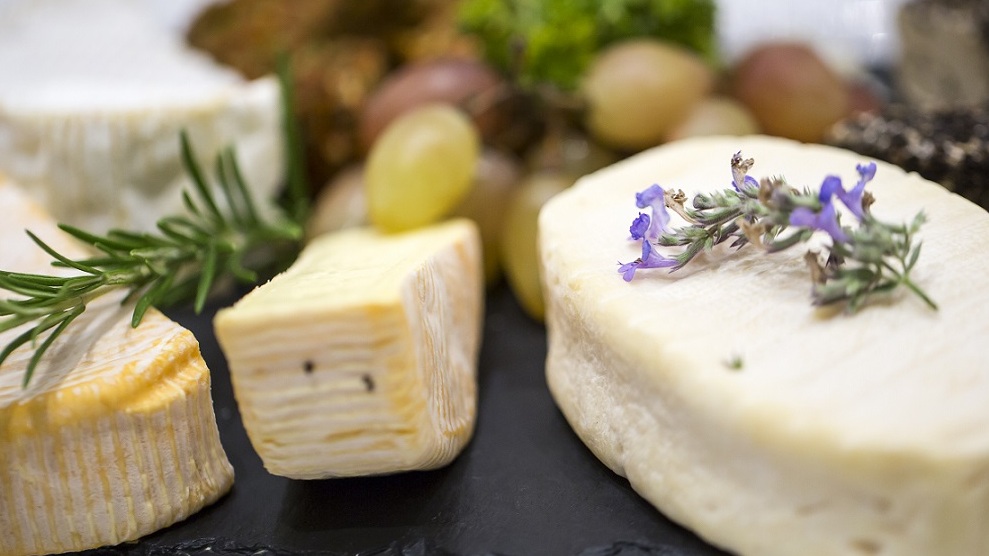 Breakfast is the most important meal of the day
...that's what they say. In our hotel, you enjoy breakfast in our modern winter garden flooded with light and tune up to the day deliciously. Guests, who are not sleeping in the hotel are also welcome to enjoy our large breakfast buffet. Starting on the first Advent seasons' Sunday, our winter garden will be festively decorated and it smells of freshly baked waffles according to grandmas' recipe. For only EUR 15,00 per person you're invited to feast to your heart's content. Please make a reservation at least the day before. Weekdays, Saturdays, Sundays - it doesn't matter: freshly baked bread rolls are waiting for you.
We prepared the choice of foods and beverages lovingly. Whether you're looking for breakfast-classics like egg dishes with bacon or not, cereals, and dairy products as well as local bread and bread rolls - everything has been thought of. The trout filets originate from the small river "Wisper" and the honey from our local beekeeper. We buy sausage products just around the corner at the local butcher. Bakery products are delivered by the bakery next door. A wide range of cheeses, fresh fruits and vegetables is what not only vegetarians like.
In our vital corner you'll find cresses, nuts and seeds - for a healthy lifestyle. Daily new surprises round of our very popular breakfast buffet. Sometimes, little homemade red wine cakes tempt, sometimes freshly baked Croissants pile up or we serve delicious sweet-smelling cakes. It's breakfast heaven!
Our breakfast hours
Mondays - Thursday 7.00 – 10.30 a.m. / Fridays & Saturdays 7.30 - 10.30 a.m. / Sundays & Holidays 7.30 – 11.00 a.m.
For reservations please give us a call +49 (0) 6726 807160 oder send us an e-mail to info@hotel-im-schulhaus.com.
In case you require gluten- or lactose-free products, please let us know in advance.
Price per person: 17,00 EURO
Kids' prices:
0 - 6 years: free of charge
7 - 11 years: 1,00 EURO per year, means 7 years old = 7,00 EURO for breakfast
from 12 years on: 17,00 EURO
Fancy a lunchbag?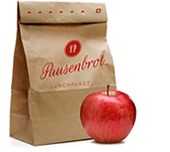 We happily provide lunchbags to go for your daytrips. Whether it's a picnic in the vineyard or a longer trip - our lunchbags are prepared with loving care. And if there's anything else you want in the bag - it's your choice! Serve yourself from our buffet!
Your Hotel in the Rhine Valley
Impressions