Sleeping in the principals' office - having breakfast in the school assembly hall
An old school building is being transformed into a modern hotel with fresh colours and comfortable rooms, people are coming together and enjoy "great vacations" - this is the beginning of an exciting story! It takes place in our hotel Im Schulhaus in Lorch in the area Rheingau.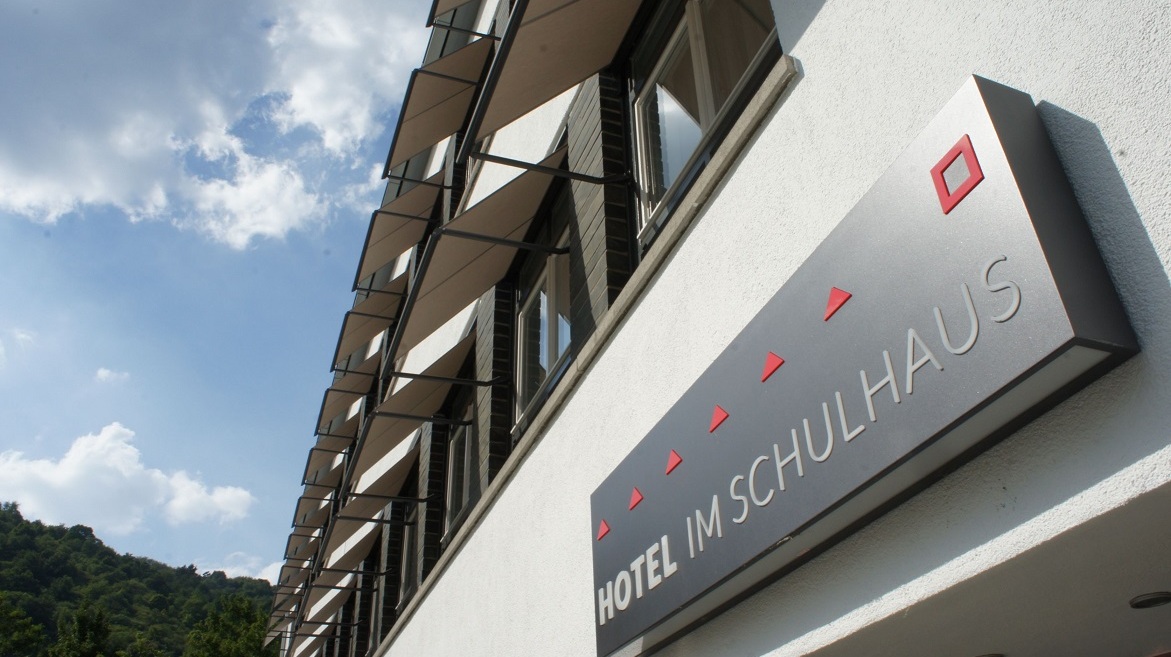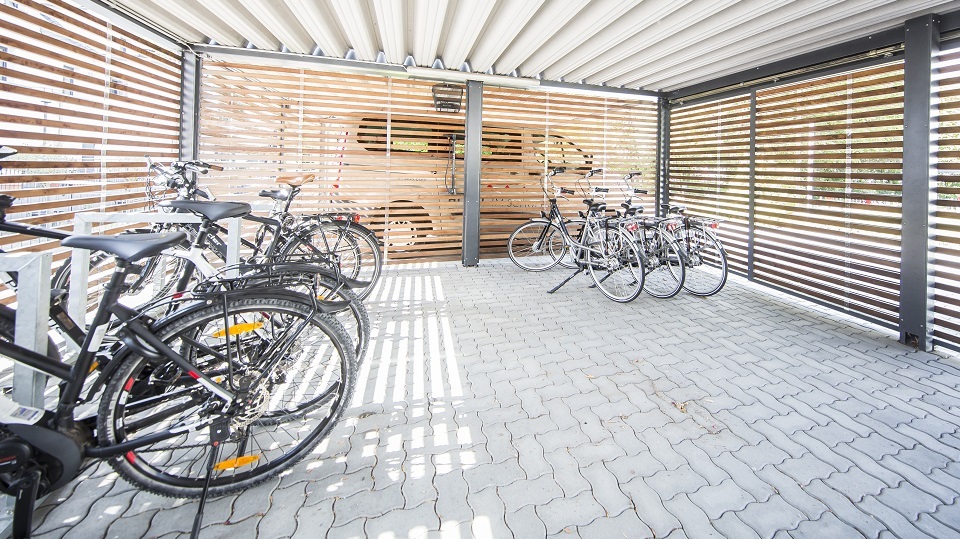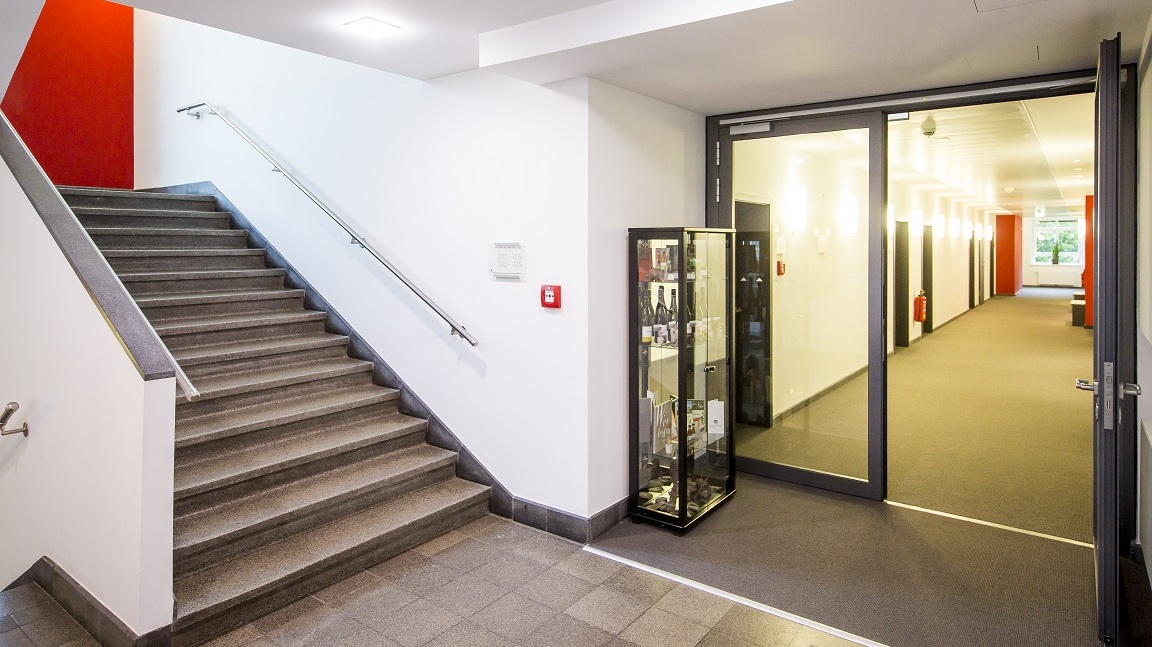 This is what the great architect says
Karin Dorberth-Krauss: "According to the construction preconditions that were discovered, the planning and design aimed for a simple, clearly divided structure with large glass panels harmoniously adjusted to the rest of the building.

The main facade to the former schoolyard and the entry facade, reached from the main road, were maintained as much possible in their original form.

The sole exception is the construction of a one-storey glass steel cube which is used as a breakfast room. The extension with a flat roof is connected to the back of the building. Its room provides a view of the meadow and Wisper brook.

The attic of the historical building was completely removed. The roof area was ripped open and expanded with a penthouse on the three-storey new construction".
Our guests are invited to enjoy all the amenities mentioned below:
bright reception area with reception desk (occupied from 07:00 a.m. to 08:00 p.m.)
business area with free WiFi and display of newspapers
elevator
electronic locking system
barrier-free hotel access
large breakfast room in the winter garden
space for sports equipment and hiking shoes
washing machine and tumble dryer
substantial breakfast buffet with regional specialties
lunch packages
beverages-self-service (24 hrs)
green park with benches
29 parking spaces - free of charge
4 carports, 2 of them lockable for bicycles / motorcycles
Generous in design, sensitive in detail
In contrast to the functional architecture, we placed great value on well-being and coziness of the guest rooms' interior design. Shades like cappuccino, cream, chocolate, sand, mauve, nougat, slate brown and smoky grey provide a cuddly feeling without plush and tat.

Outside at the front door, in the hallways and all the publicly accessible areas there is an atmosphere of clarity and modern functionalism. The colour scheme concentrates on sensitively layered grey tones combined with clear white. The accent is placed on large-scale red surfaces.
Horray! The old school clock is still there
If you keep your eyes open as you wander through our hotel Im Schulhaus, you will discover many endearing signs of the past.
Your Hotel in the Rhine Valley
Impressions