Magnetic powers
For hundreds of years the area Rheingau attracts guests from all over the world
The Rheingau is a jewel with many facets. Whether stories or history - everyone will quickly find whatever they're looking for. So, what's so special about the Rheingau? Why is this small piece of land world-famous? Location, location, location - is what the estate agents say. Wines like no others - is what winemakers say. Pure romance - is what dreamers would whisper, the perfect outdoor-area, would athletes answer. And what do the Rheingau people say? "It's a great place to settle down". And that can clearly be felt. Rheingau people are deeply entrenched.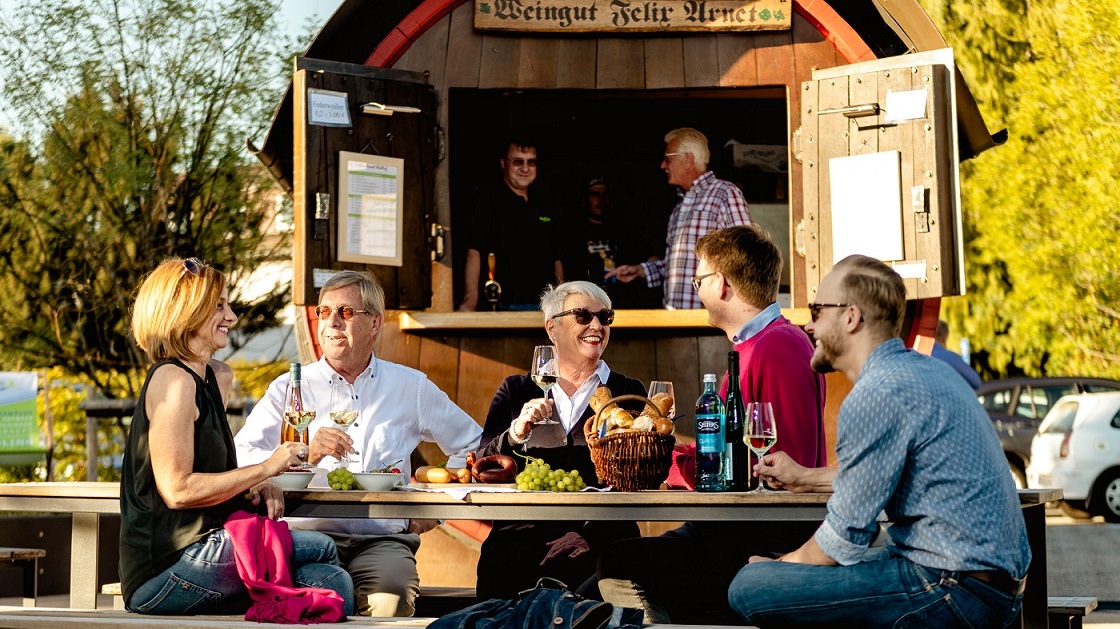 Rheingau' stories and Rheingau' pearls
"Gude" - which means "Hello, I'm happy to meet you. You should remember this Rheingau' greeting. That's how you'll get in touch. Sometimes, the ton is harsh, but always warm. Strangers are part of live in the wine villages. And in case you'll have questions, you'll definitely get an answer. So, do not hesitate to ask! They'll tell you unbelievable stories.

At every turn, you'll come across Goethe and the family "von Brentano". The list of VIPs, of stars & starlets, who visited the Rheingau, is long. That's no surprise - it's wonderful here! Whether the silence of monastery Eberbach, the terraces of castle Johannisberg with their great views, around the old water tower of castle Vollrads or the hustle and bustle of the Drosselgasse - the Rheingau has many beautiful aspects. Much vaunted is also the Rheingau' cosiness - you can't explain. But in the wine taverns, also visited by many Rheingau' people, you can experience it.
All roads lead to the Rheingau
In the earlier times, travelling by stagecoaches, by horses or by boat was really burdensome. Today, the Rheingau is one of the perfectly connected areas in the center of Germany. Motorways, German rail & steady flight connections from or to Frankfurt Main or Hahn - they all lead to the Rheingau.
Grape harvest in the Rheingau
The Rheingau area is a great wine-region, but has a lot more to offer. But, especially in autumn, many (weekend-)tourists visit us because of the grape harvest. Watch the winemakers at work! During the Rheingau' Indian Summer, this region is simply a beauty.
The big Rheingau' events
This is just a short listing:
Your Hotel in the Rhine Valley
Impressions