More Hiking suggestions
A perfectly developed network of hiking trails is accessible from the Hotel Im Schulhaus. The Rheinsteig, Rheinburgenweg and Wisper Trails are absolutely the highlights. But there are a few more! Are you a red wine fan? Then we recommend a hiking trip through the middle of the Höllenberg - the cradle of the Pinot Noir! And then there is our pilgrimage route - the Rheingau Klostersteig (Abby trail)! So put on your hiking boots and off you go. We are your Hotel and partner on the hiking trails!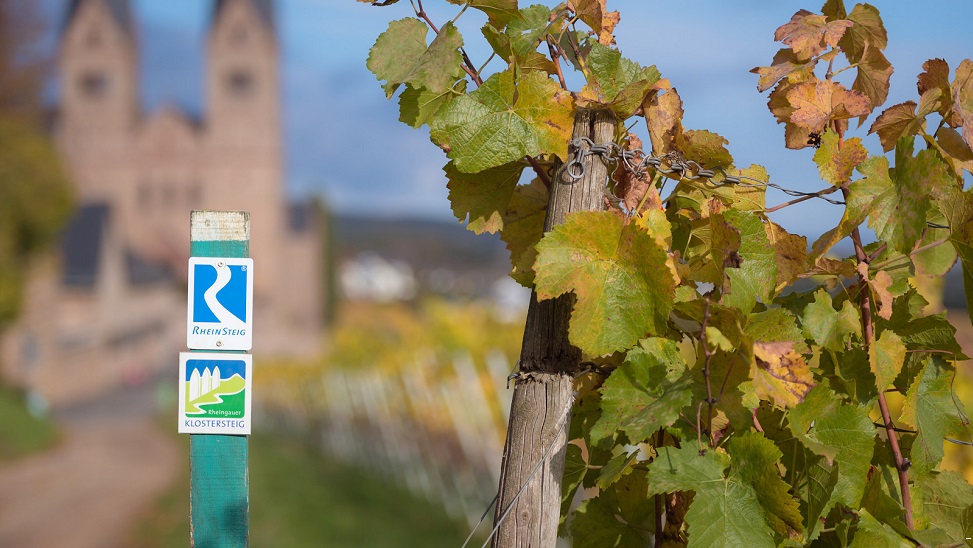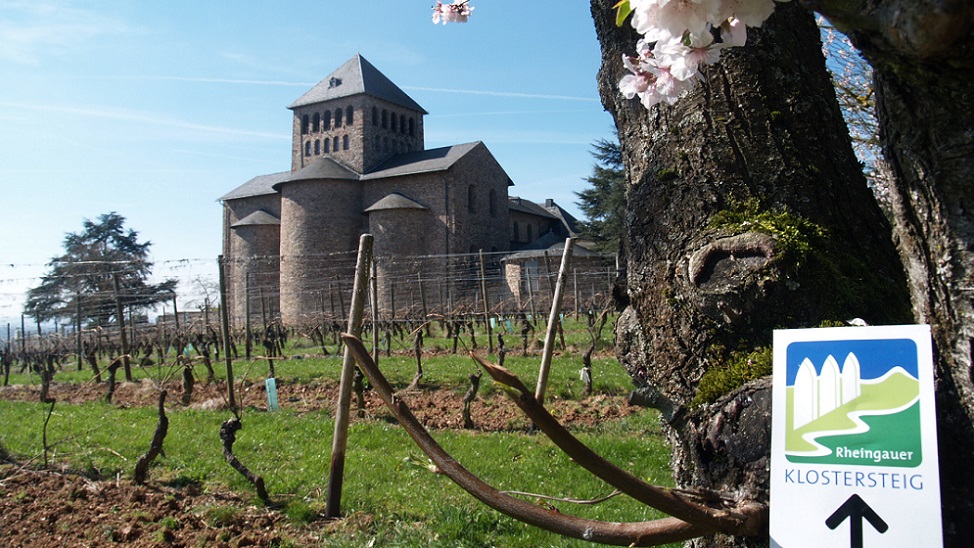 Rheingau Klostersteig - Pilgrimage route through the Rheingau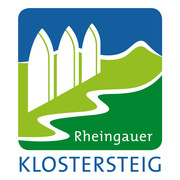 The Klostersteig (Abbey Trail) is a wonderful hiking trail through the Rheingau and leads past many historic monasteries. Starting from the Eberbach Monastery in Kiedrich (near Eltville) via various stations to St. Mary's Church to Rüdesheim-Aulhausen. If you have a good condition, you can do the climb in one day. We recommend doing the route hike on 2 days. It would be a shame not to enjoy the many beautiful resting places!
Much information is recorded in a pilgrim's booklet. You can get this at the Eberbach Monastery in Kiedrich.


Assmannshausen wild herb trail
The train takes you comfortably from Lorch to Assmannshausen and back. On this around 10 km long circular route you will learn interesting facts about our local herbs. In addition, you pass the steep slopes of the famous Höllenberg on paved paths - this is where the Assmannshausen Pinot Noir thrives!
So don't forget: Before you start, reserve a table at one of the Assmannshauser herb innkeepers!
Rüdesheimer Hildegard walk
The 6.8 km long Hildegard Walk leads through the vineyards of Rüdesheim to the pilgrimage church of Eibingen and the Abbey of St. Hildegard. You will find display boards with interesting information along the way.
They give an insight into Hildegard's life and the landscape in her time.
Our tip: stop for a coffee in the monastery, visit the church and the monastery shop. On site you can talk to the Benedictine nuns and taste their wines.
Hiking trails around Rüdesheim
Around Rüdesheim and Assmannshausen, a network of trails with many small and large tours was redesigned in 2020. Starting from 4.3 km with the "Töpferweg" up to the "Great Rüdesheimer Round" with 12.8 km, each hiking trail has its own charm. The routes are well signposted. So you can enjoy the breathtaking views and wine landscapes to the fullest.
Further suggested tours in the Rheingau and the romantic Rhine Valley
The choice of hiking trails from Wiesbaden to Koblenz is huge. We recommend combining your hikes with visits to the numerous monasteries, castles and sights. That makes your stay an unforgettable experience. Further suggestions and tips for hiking tours can be found on the regional page Rheingau.
Your Hotel in the Rhine Valley
Impressions