Great holidays, great art & great wine
Parish church "St. Martin" in the center is framed by lovely timbered houses & a small market square. And this church holds treasures. Standing on the church square, you have a good overview and you'll even notice the entrance of our little town museum.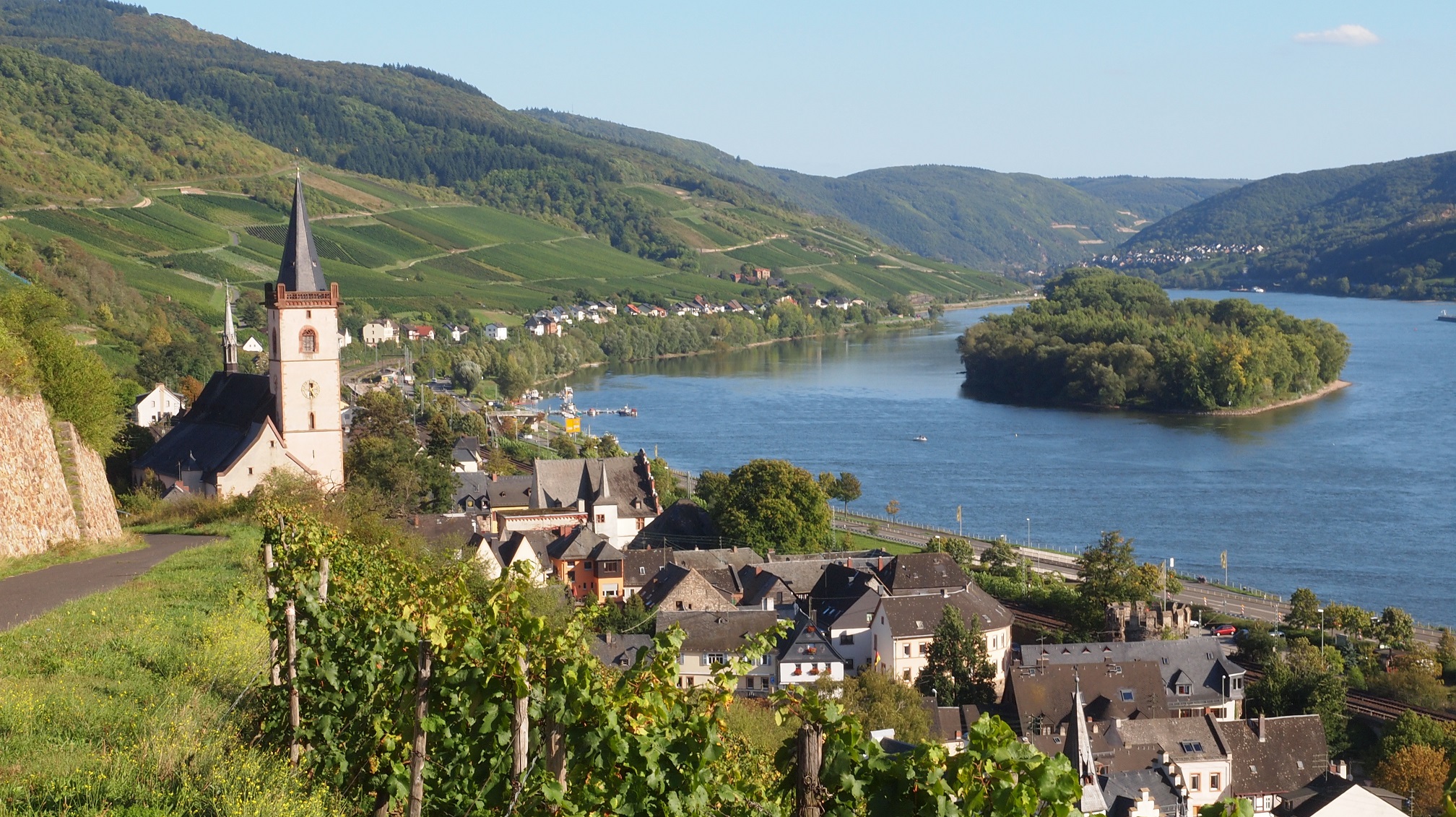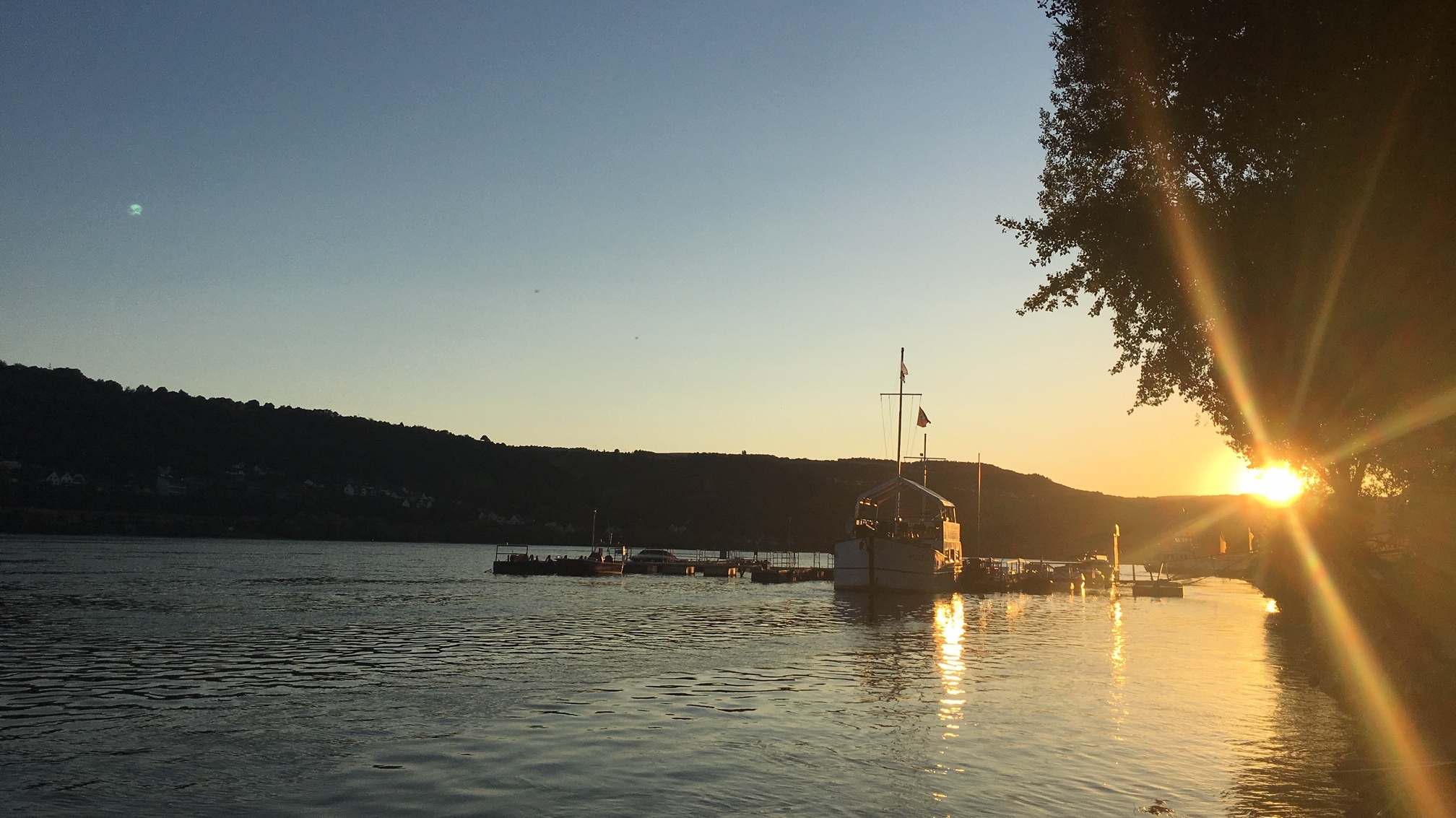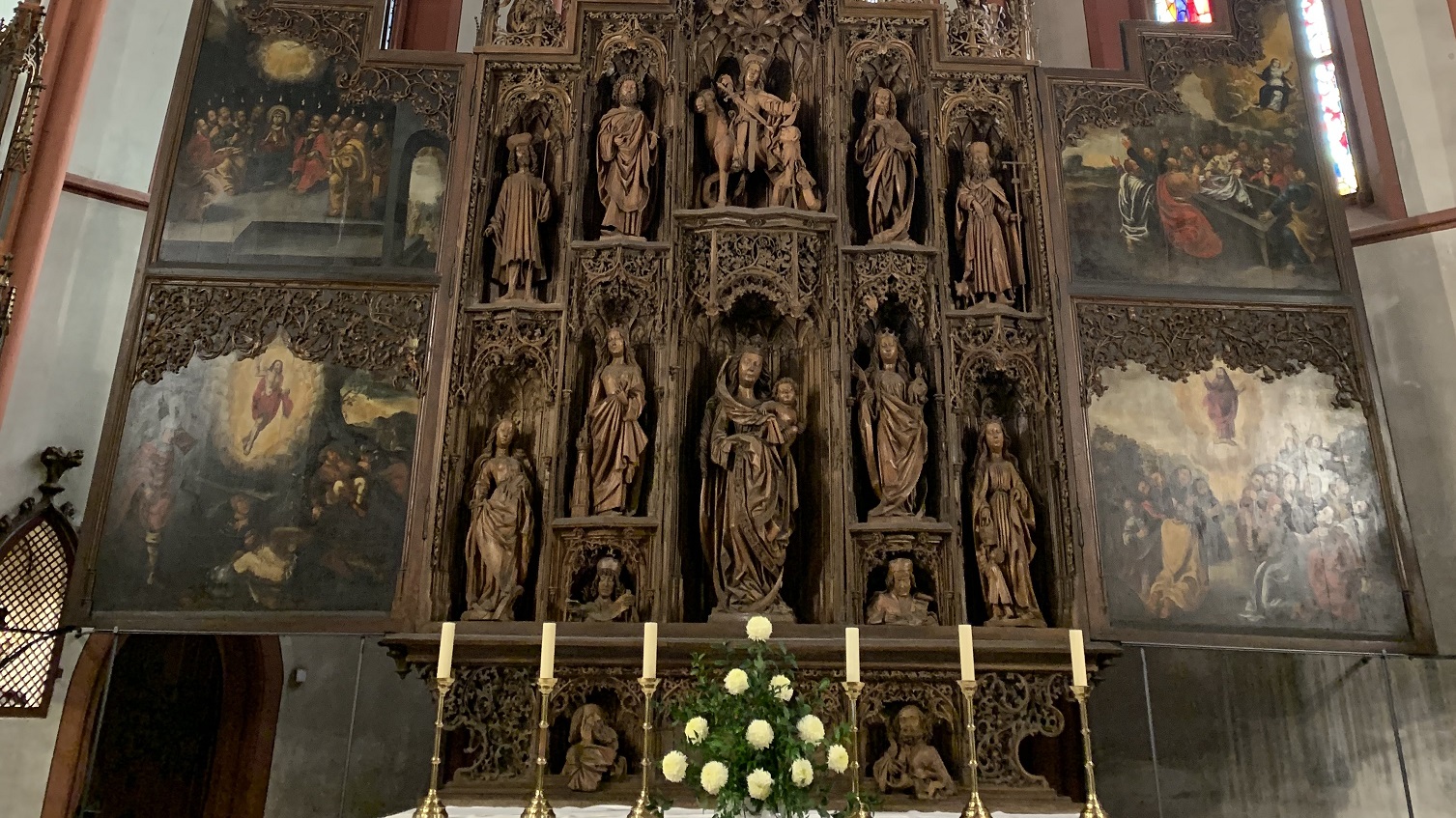 Lorch is worth a visit
The small historical center with its' lovely timbered houses makes Lorch an attractiv vacation spot and a perfect excursion destination. We recommend to book a guided tour in advance. We'd be happy to help you! On the other hand, it's also possible to discover Lorch by yourself. Watch out for the years, carved in the timber frames, for old doors, telling you stories, for courtyards, where it blooms and greens secretly.

Lorch' parish church "St. Martin" is a little jewel and holds many treasures - starting with the big valuable carved wooden altar, the Romanesque triumph crucifix, culminating in the organ with its' unique Riesling-register-hiding place. Only a few steps away, the historical "Hilchenhaus" with its' Renaissance-gable, is located. This and many more attractions may be visited comfortably by foot starting at our hotel Im Schulhaus.

You can find information on how to get here.
Lorch Rieslings - a gift from the gods
Wine connoisseurs all over the world know that Lorch Rieslings are something special. Grown along steep slopes reaching a gradient of up to 60 percent and which can only be managed by hand, these wines are convincing in their character and distinct minerality. They stick in the memory as clear text in glass. They speak of shining slate floors and quartz-containing clods, of sources deeply rooted, of the Rhine lapping around their feet and of the power of old vines.
Famous vineyard in Lorch
Of course Lorch has all kinds of wines. If we turn our attention to the vineyards we see that year after year they ensure that we continue to have pride and joy in their products. The list is headed by Schlossberg and Kapellenberg, Bodenthal, Krone and Pfaffenwies. The vintage wine from these world-famous hillside vineyards are jewels in the wine growers' jewel case. Memorable, expressive, distinctive – these are all attributes experts use to describe these wines. All wine growers who have old vines that are in the top stratum can consider themselves lucky. Wines from old, gnarled vines have a language of their own – and always resonate with a touch of age-old wisdom. So much for the wine school for today. Now for the practice, meaning: After study comes tasting!
Would you like to know more about the Rheingau wine? On this page http://www.kulturland-rheingau.de/wine-and-vintners/ you get a lot of information and interesting facts.
Understanding of wine
Do you know how a young vine leaf feels in your hand, how sweet grapes taste and what back-breaking labour it is to work all day collecting the grape harvest on a steep slope? All this and much more you can learn, for example in an active vineyard seminar. Whether wine preparation, working in a vineyard or wine tasting under expert instructions - people who are interested are warmly welcome in the Rheingau. Also in Lorch many wine growers open their doors wide and are kind enough to show the way from the grape via the barrel to the glass. We'll only make one suggestion: Wine growers are very busy so enquire beforehand - that's the best way.
Ask directly at the wine estates in Lorch:
Wine estate Altenkirch
Wine estate J. Germersheimer
Wine estate Graf von Kanitz
Wine estate Laquai
Wine estate Mohr
Wine estate Wurm
Wine estate Weiler
Wine estate Nies (Lorchhausen)
Your Hotel in the Rhine Valley
Impressions