Legal notifications
Company details
Hotel Im Schulhaus
Breuer-Hadwiger Hotelbetriebs GmbH & Co. KG
Schwalbacher Str. 41
65391 Lorch am Rhein
Tel: +49 (0) 6726 80 71 6-0
info@hotel-im-schulhaus.com
Responsible under the German Broadcast Media Act:
Breuer-Hadwiger Hotelbetriebs GmbH & Co. KG
Authorised agent and managing director:
Franziska Breuer-Hadwiger
Magistrates' court:
Wiesbaden, HRA 9766
Turnover tax ID number:
DE283034247
Copyright notice
All the content of this internet offer, particularly text, photographs and graphics are copright-protected. Unless otherwise expressly characterised, the copyright belongs to Breuer-Hadwiger Hotelbetriebs GmbH & Co. KG. Please ask us if you wish to use the content of this internet offer.
Anyone who breaches the copyright (e.g. copies the content without permission to his own homepage), becomes liable to prosecution under § 106 et seq. Copyright Act. He shall also be warned and liable to pay costs and must pay compensation. Copying of content can be prosecuted on the internet without great cost.
Lorch am Rhein, 17.11.2012
Mandatory information according to the Regulation (EU) No 524/2013 of the European Parliament and of the Council:
Follow this link to the website of the European Commission's entity for online dispute resolution for consumer disputes: http://ec.europa.eu/consumers/odr/ - further information is expected to be available there from 15 February 2016. Should you have any initial questions concerning a potential dispute resolution, please email us at info@hotel-im-schulhaus.com.

Liability notice:
In spite of careful content control we shall assume no liability for the content of external links. For the content of linked pages their owners shall solely be responsible.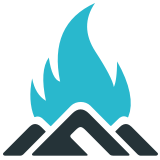 Concept, design and programming: