Lorch Rieslings: Our small wine school
Great wine history: for over 100 years Rheingauer Riesling has been one of the great wines in the world. The Rheingau is one of the warmest parts of Germany. With many hours of sunlight a day and cool temperatures at night, the Riesling vine enjoys ideal conditions to thrive and produce great wine. In its elegance and artful aroma Rheingauer Rieslings are second to none.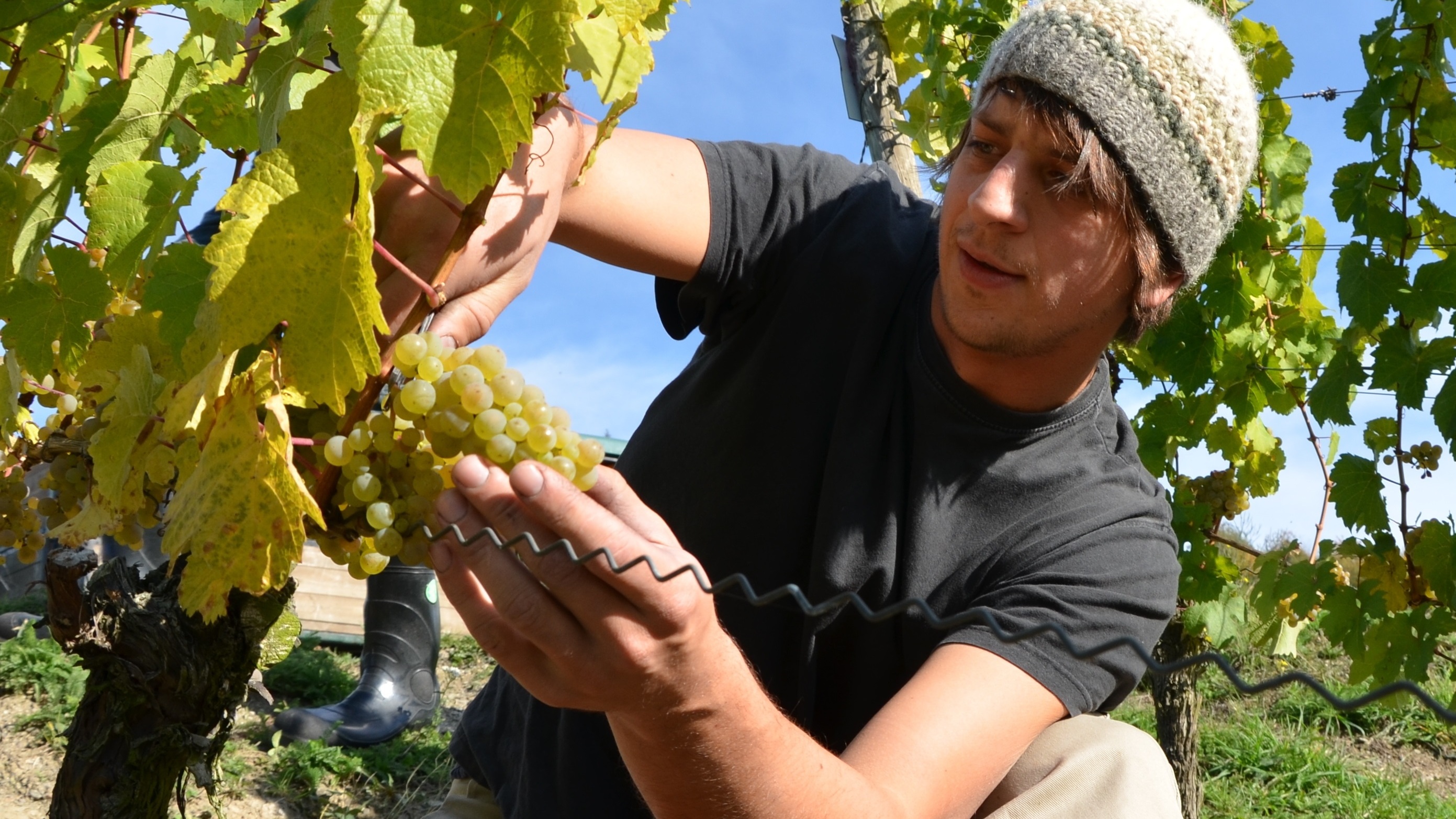 Lorch Rieslings - a gift from the gods
Wine connoisseurs all over the world know that Lorch Rieslings are something special. Grown along steep slopes reaching a gradient of up to 60 percent and which can only be managed by hand, these wines are convincing in their character and distinct minerality. They stick in the memory as clear text in glass. They speak of shining slate floors and quartz-containing clods, of sources deeply rooted, of the Rhine lapping around their feet and of the power of old vines.
Famous vineyard in Lorch
Of course Lorch has all kinds of wines. If we turn our attention to the vineyards we see that year after year they ensure that we continue to have pride and joy in their products. The list is headed by Schlossberg and Kapellenberg, Bodenthal, Krone and Pfaffenwies. The vintage wine from these world-famous hillside vineyards are jewels in the wine growers' jewel case. Memorable, expressive, distinctive – these are all attributes experts use to describe these wines. All wine growers who have old vines that are in the top stratum can consider themselves lucky. Wines from old, gnarled vines have a language of their own – and always resonate with a touch of age-old wisdom. So much for the wine school for today. Now for the practice, meaning: After study comes tasting!
Would you like to know more about the Rheingau wine? On this page http://www.kulturland-rheingau.de/wine-and-vintners/ you get a lot of information and interesting facts.
There are already far too many bad wines. If it's character you want, Lorch's the right place.
Your Hotel in the Rhine Valley
Impressions