Wine live: Activities & experiences
There are many ways and means to find the key to wine in the Rheingau. But generally one learns in action in real life, together with a born and bred Rheingau vintner. For example in Lorch. Whether in the vineyard, in the cellar or at the tasting table - the journey of discovery in practice is always worth it.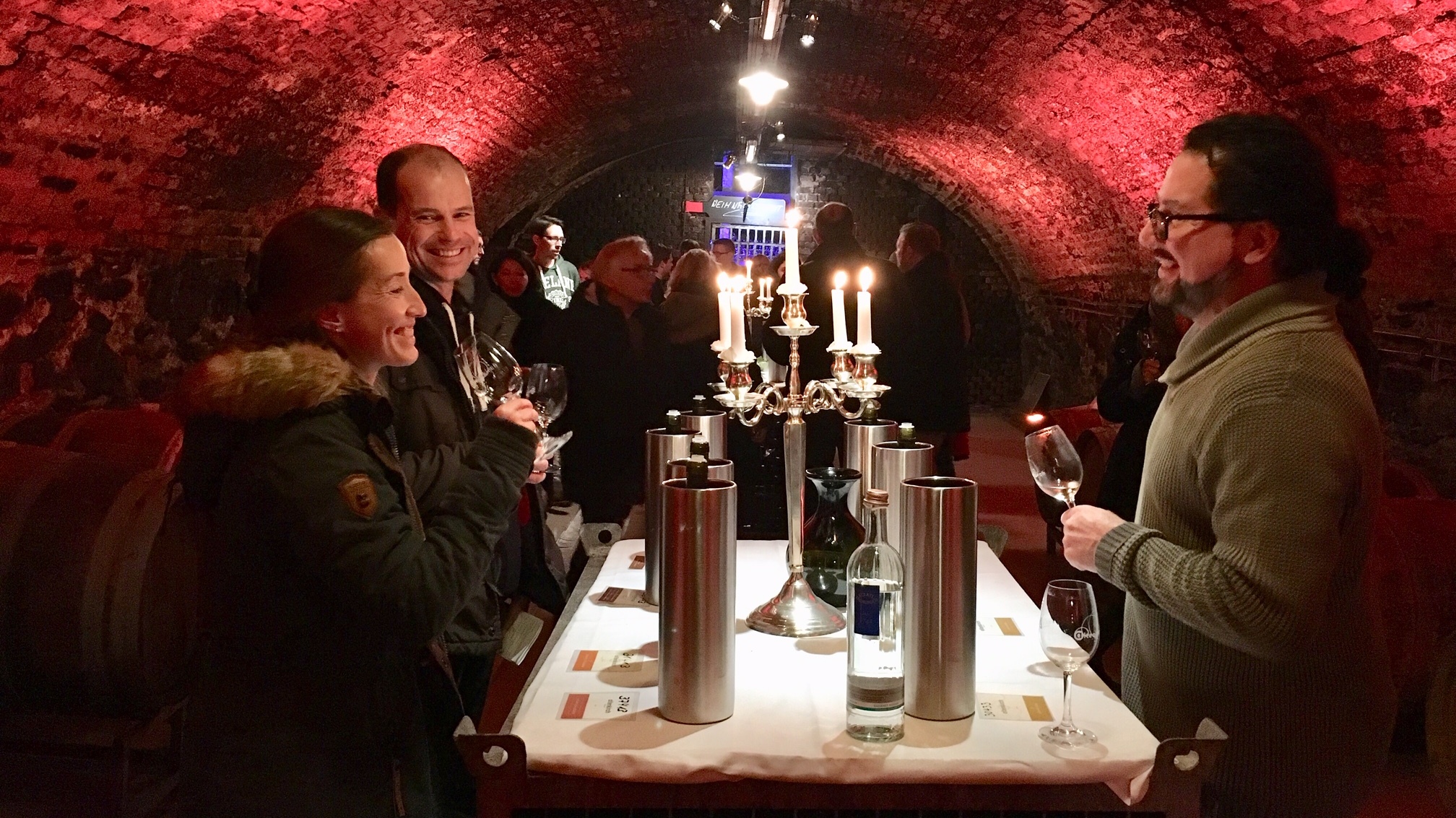 What kind of a wine discoverer are you?
Some people like to jump around in strange wellies, shoulder vineyard pickaxes and dig through the hillside vineyard with ever increasing enthusiasm. At the end of the day they are knowledgeable about plant and soil lore, vine cultivation and vineyard fauna and can hardly wait until the next day to be allocated more work. Others prefer to exert themselves less and content themselves with a wine walk with a guide happy to provide information. And if you wish to undertake a tour of discovery under your own steam, Lorch is the right place to come to, quite near Hotel Im Schulhaus. Many objets d'art for example are linked to the stuff you dream about: wine. Follow your tracks and discover real pearls.
Understanding of wine
Do you know how a young vine leaf feels in your hand, how sweet grapes taste and what back-breaking labour it is to work all day collecting the grape harvest on a steep slope? All this and much more you can learn, for example in an active vineyard seminar. Whether wine preparation, working in a vineyard or wine tasting under expert instructions - people who are interested are warmly welcome in the Rheingau. Also in Lorch many wine growers open their doors wide and are kind enough to show the way from the grape via the barrel to the glass. We'll only make one suggestion: Wine growers are very busy so enquire beforehand - that's the best way.
Ask directly at the wine estates in Lorch:
Wine estate Altenkirch
Wine estate J. Germersheimer
Wine estate Graf von Kanitz
Wine estate Laquai
Wine estate Mohr
Wine estate Wurm
Wine estate Weiler
Wine estate Nies (Lorchhausen)
Special activities in Lorch & the Rheingau
Wine seminars with and without active parts
Wine tasting on various themes
Vinothecas
Wine hikes and wine walks
Picnic in the vineyard
Wine castles
Wine monasteries
Wine museum in Rüdesheim
Wine detective novels and comics, portraying the Rheingau
Church organ with a Riesling register, St. Martin parish church in Lorch
Madonnas with vine wreaths
Life's too short to waste in drinking bad wine.
Your Hotel in the Rhine Valley
Impressions