Easter
12.03.2018 – Sometimes you can see them hopping over the fields. They also hide in the vineyard rows and sun themselves - the hare. In contrast to the rabbits the hares have (very) long ears.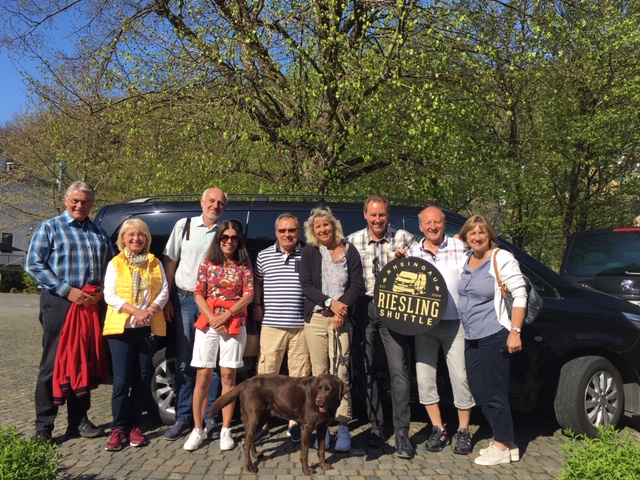 Because the human spreads more and more into their retreat areas, the real hares have become rare. It's a bit different around Lorch. Here, humans and animals find plenty of space to live their lives. And so the chances are not bad that the guests here meet the Easter Bunny.
Already in our hotel in the schoolhouse Easter bunnies have been operating for weeks, because we want to be well prepared when the daffodils ring in Lorch.
With the first warm sunrays it blooms and greens around the hotel. Our gardener, Harald, can hardly wait to finally see "his" spring flowers that he has planted, cherished and cared for. The breakfast fairies: Claudia, Anja, Katarina & Irina, in their thoughts, are already setting up the buffet for the big Easter breakfast. Every day, new ideas for decoration are discussed.
One of the highlights for our hotel guests this time will surely be the Easter excursion with the Riesling shuttle (s. picture). A real premiere for Lorch! In the luxury van you will be chauffeured through the vineyards and into castles and monasteries that have made the Rheingau world-famous. A great experience – an just right for a relaxing Easter Saturday.
And on Sundays our Easter walk is on the program - that is our tradition. Our tour guide Marcel takes you to favorite places. Maybe that the Easter Bunny was there already ....
What is your Easter tradition? Looking for eggs?
We are curious, write us. Your host - your schoolhouse team