Running is a way of life–
Running makes you happy
01.03.2018 – Running is an addiction - running is a passion? One thing is for sure: you can run in and around Lorch - in our unique landscape. The champions tell us: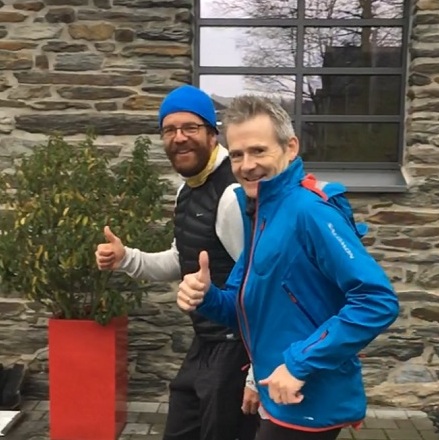 Stephan (picture left) is crazy about sports. Running - across the landscape, over hill and dale - has done to him. Together with his friend Roland, Stephan has been traveling the world for 20 years: he runs, cycles and swims. Whether Ironman or Triathlon - the two guys always like to participate.
They pass on their experience in training camps to the next generation. Stephan has even turned his hobby into a career and is the store manager of the running experts in Mainz. - And then it happened! In a joint run with Susanne Röntgen-Müsel, our director, Stephan and Roland have fallen madly in love - in the Rhine Valley. And they knew immediately: That's it!
This unique nature around Lorch is a paradise for runners. It could not be better. What great running trails ... And already the first running event was born in Lorch .......
From the 7th to the 9th of September 2018 the time has come! Are you Interested ? Here you can inform yourself about your participation.
By the way: An SV Nordic Active Walking Center is also located in Lorch. But one thing is certain: Whether you are on the move with walking sticks or as a power runner - there is never any pressure here. Mostly you are alone with yourself and nature and your feelings of happiness.
What kind of runner are you? Or rather Nordic Walking?
What do you think?