Do you remember?
01.07.2018 – Finally there have been summer holidays! And suddenly, the pictures from my childhood were back in my mind - how did we run when it was said: School off - now are summer holidays!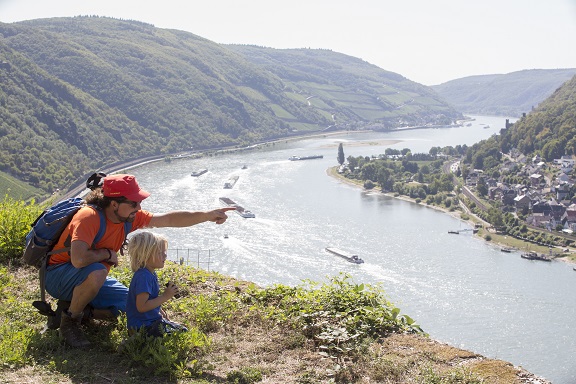 Finally big holidays!
Long awaited, finally time for all the wonderful things that children love even today: divert streams, make stones dance on the water, catch newts, boart ride and in the evening with the flashlight under the blanket to read one to shut his eyes. In the morning, then sleeping long and go swimming, crush huge portions of ice and make trips to knight castles. Riding ponies, driving a carriage and collecting grasses. Oh, that was nice. Just great
Anyone who goes on holiday with children knows that one thing must be taken care of: something must happen on holiday. And we have also gained our experience there. Yes, it is true, even kids who are just sitting in front of the computer at home or hanging on smartphones are enthusiastic adventurers and can not get enough of the castles here in the Middle Rhine Valley. Later, bow and arrow will be tinkered. Some of these instruments were already left in our rooms and we could, if we wanted, create an extensive stone and stock collection ...
We adults are more likely to have spacious, air-conditioned rooms, a secluded sun terrace with stream babbling and the private balcony in front of the room to celebrate the sunset over a glass of wine. Feet up, look into the green and listen to the birds at the last evening song. It makes you dream, does not it?
We have often thought of the highlights of childhood and the wishes of the grown-ups, when we rebuilt the old school into today's "Hotel Im Schulhaus". And we knew from the beginning: All 'you can experience with us. These are the "ingredients" for a great time. And then our slogan came to mind. "Great holidays!"
Try it, come to us and experience "Great Holidays", where once the students were sweating over their notebooks. You will only sweat when hiking or biking. Maybe while jogging through the vineyards.
Just go back to school - on vacation or just like that.
Yours Susanne Röntgen-Müsel