Marcel's little hiking counselor
04.02.2023 – There are more than enough reasons for a long walk and a hike in nature. But what do you have to consider as a beginner hiker? What do I pack in my hiking backpack? How do I plan my hiking route? I am often asked these and many other questions.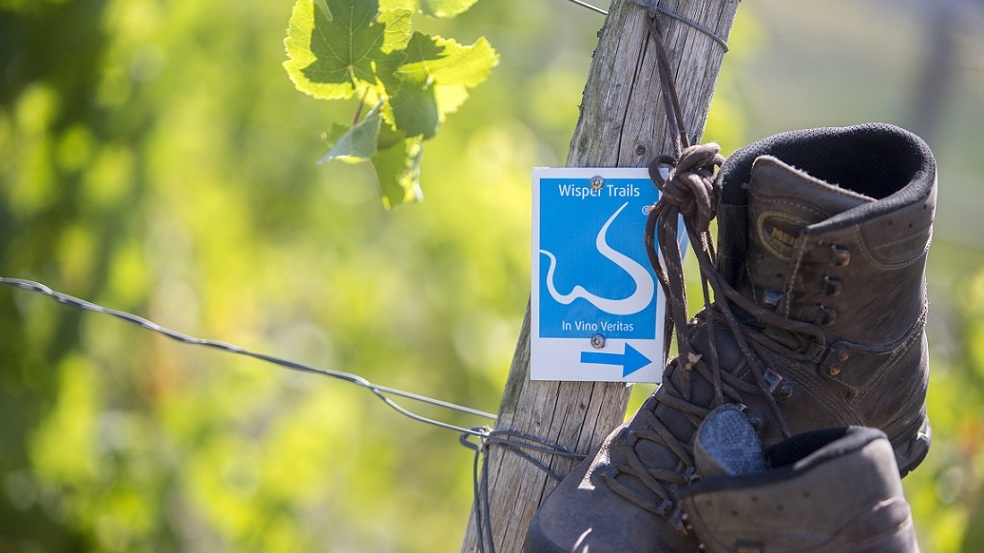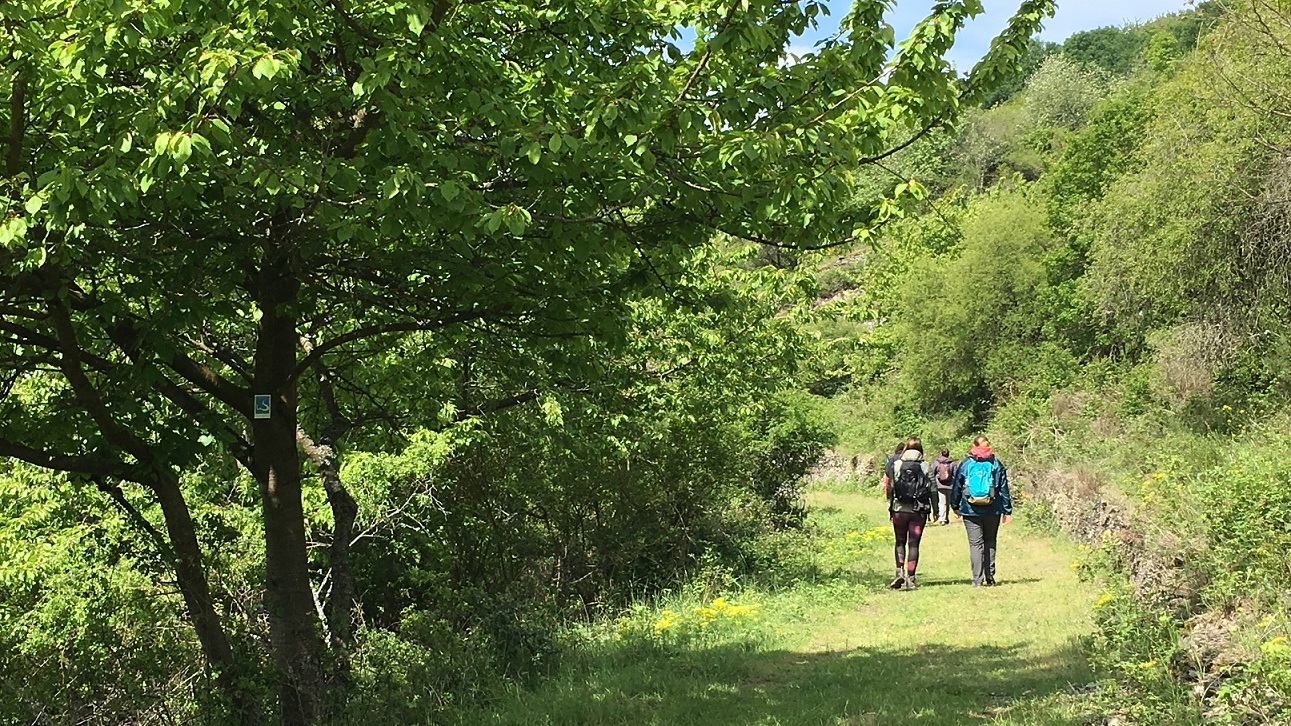 The need to seek balance in nature has not only increased since Corona. I have seen the growing interest in hiking trips for many years.
Personally, I have always been fascinated by the closely related topics of hiking and nature. That's why I decided 8 years ago to train as a hiking guide at the German Hiking Association. Because as a hiking guide, the elements for prevention and health promotion are important to me, which I like to convey as part of my guided hiking tours. Since then I have been able to accompany an unbelievable number of wonderful hiking days with happy hikers.
"Today it's time to immerse yourself in pure, pure nature to enjoy the largest stage in the world with enthusiasm."
And so that a wonderful day of hiking for "everyone" sticks in the mind as a happy experience, I have put together a few important "noteworthy" tips for you:
Our premium-certified hiking trails, such as the Wisper Trails and the Rheinsteig, are considered "inaccessible". You don't have to worry your head at home and browse maps in advance. You can conveniently view the directions for the Wisper Trails and the Rheinsteig stages online. Just follow these links: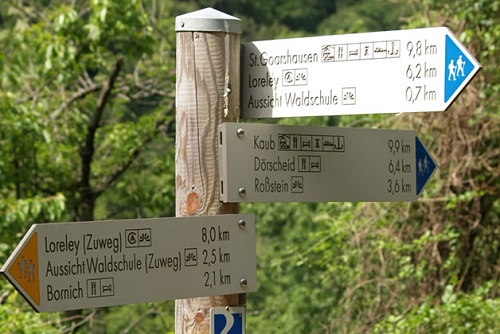 How to plan your daily route:
What is the route called? - NAME OF THE ROUTE
Start and finish point of this route
Route length
Difference in altitude (here many hikers underestimate the extra effort involved in many meters of altitude or constant up and down)
Path condition (paved, gravel, forest floor ...)
Route (is surefootedness, a head for heights required on this tour?)
Much or little sun (especially in the vineyards it is very warm in summer, in the forest it can be cool)
Is the trail suitable for dogs?
In order not to lose the overview: Take a "route screen shot" before you start - then nothing can happen!
But who has not already experienced it for themselves - you are engrossed in conversations, amazed at the landscape and in deep enjoyment of natural swimming - and then it happened: you missed the right junction at a crossroads.
So watch out now!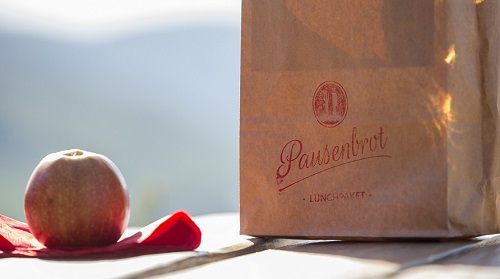 The most important asset in a hiking backpack is water.
It is therefore essential and absolutely necessary to always take enough drinks with you!
Depending on the length of the route, your own needs and the daytime temperature, it is better to carry it generously in your luggage.
Because those who move quickly get thirsty. Therefore always take enough water or tea with you to drink. I recommend at least 1 liter of liquid per person. We are also happy to fill your drinking bottles with hot water for tea in the hotel.
Planning a nice rest during a hike increases the relaxation of the experience. On our Wisper Trails you will pass numerous wonderful resting and resting points, which are marked on the large boards and online. Pack enough snacks to be well taken care of when needed.
Because there are not always places to stop for refreshments on your route! Be sure to check the opening times of the companies beforehand.
We are happy to provide your hiking snack. In our hotel you can put together your own "lunch break" at the breakfast buffet. Get in contact with us!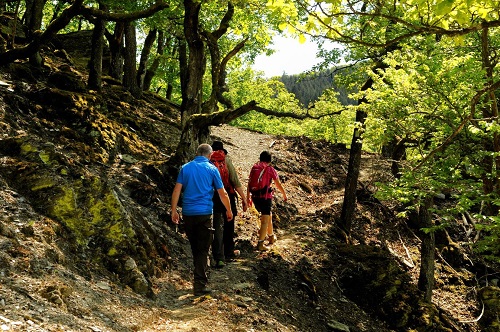 For beginners: start slowly!
Don't overdo it on the first day and walk the most strenuous tour. I trust the ancient wisdom that fitness comes with running. Therefore, it is better to start with a small tour and slowly increase. This is especially true if you walk in your new shoes or have not hiked a tour for a long time or have a hiking partner with you who is not as fit as you are.
My advice on choosing the right route:
The individual (honest) fitness level of everyone involved
available daylight (season)
weather condition
Plan your route according to your own condition and the available time frame! Don't overestimate!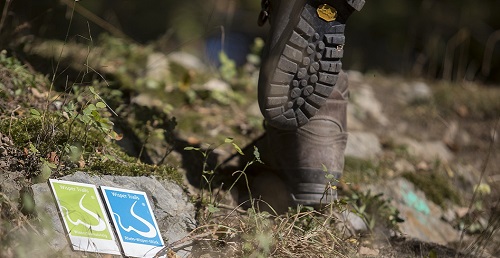 Speaking of hiking boots:
Grippy, perfectly fitting hiking or trekking shoes are a must. Nature has its pitfalls, the nature of the ground changes due to weather fluctuations, so it is advisable never to be careless and to put on hiking shoes on every tour.
It is clear, you might think. But I know from my own experience that the note "bring hiking equipment adapted to the weather and wear sturdy shoes" brings out the most varied options for hiking equipment. Unfortunately, it happened on a hiking day on which it had already started to rain lightly. Some of the fellow hikers joined our tour wearing "salon slippers and paper bag" in hand. NO, unfortunately that is NOT possible.;)
Before starting a hiking holiday, please find out more from appropriately professional partners, such as a specialist shop for hiking equipment.
Hiking Sticks, possibly height-adjustable and with cushioning, should not be underestimated. They not only increase the surefootedness on slippery surfaces: The sticks also make the ascent easier and protect your knee joints when descending.
Always have a first aid kit with you in emergencies. This is also pointed out by the Alpine Club. This also includes a rescue blanket. It can be folded up very small, but insulates well.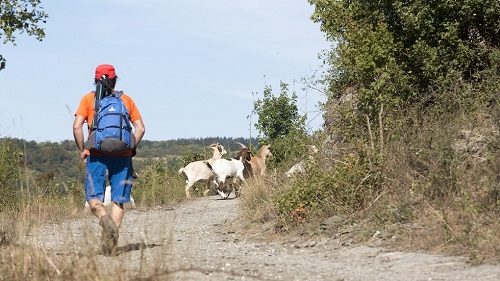 Always respect nature:
Please stay on the signposted paths! The routing of the Wisper Trails and the Rheinsteig was set by professionals and discussed and negotiated with all authorities such as forestry, hunting tenants, private forest owners, town and district authorities. Please do not take any shortcuts through nature reserves, private forests, private property or vineyards and do not let your dog off the leash. Behind every bend there can be animals that do not want and should not be disturbed.
In case you are wondering why there are no litter bins by the wayside: That is on purpose! Because not only here, but on most of the certified premium hiking trails, hikers are asked to take their rubbish with them. Please do not leave any rubbish behind:
Garbage / garbage
Vesper and paper bags, packaging of all kinds, glass, cans
Sanitary paper, cigarettes
Especially in summer there is usually the highest risk of forest fires. Not only cigarettes or camping stoves can be the cause of a forest fire. Metal objects or broken glass can also cause a fire like a magnifying glass.
Both trail networks, right on our doorstep: The Wisper Trails in untouched nature and the Rheinsteig along the Rhine are always hiking highlights for me and my fellow hikers. I hope you enjoy hiking these premium trails in a unique landscape and look forward to meeting one or the other of you there!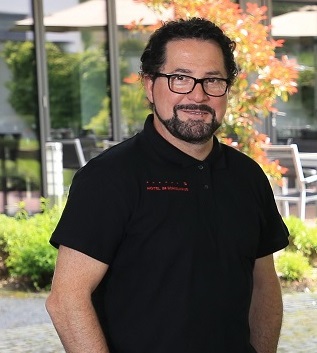 Yours Marcel