We love waffles!
24.02.2018 – Breakfast is the window of the day. We like to lean out of the window, because we want to make you happy. These include our waffles - they are a piece of home for us!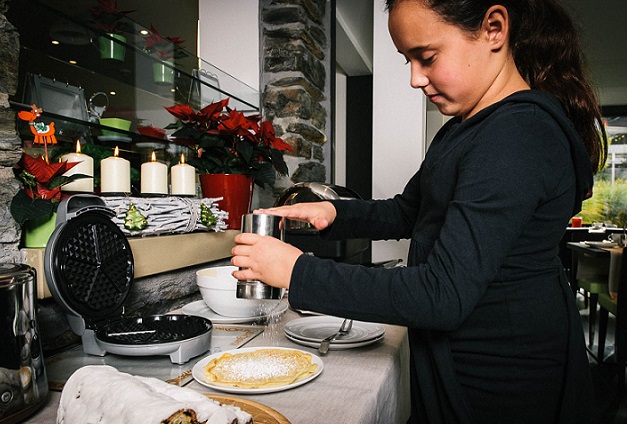 I am Susanne, the director of our hotel.
Waffles are a family thing for me. My grandmother Frieda was a master in baking waffles. We kids loved it! On Sundays it was always time! As soon as we entered the house we noticed the delicious baking aroma. Topped with cherries and warm nut cream, whipped with cream and a cup of hot tea or chocolate – they tasted delicious!
This feeling I would like to share with you in our hotel. It's a bit of home feeling, powdered with love. That's why we have fresh waffles for breakfast. The best is - you have to bake them yourself.
I am sure you will love it. When do we see us for the waffle-eating in Lorch?
Do you have a favorite waffle recipe? Write us! I am looking forward to your feedback