Everyone is talking about sustainability...
20.03.2019 – ... we do as well, for a long time. In this context, the return to mother nature is regularly mentioned and we love to be a part of it! It's not that difficult for us, because we're right in the middle of it - very close to the river Rhine and vine wreaths, wonderful forrests, crystal clear creeks and a fauna with feathers, fins, furs, bristles and dear horns. It's very important to us, to protect the animals, their refuge and the world we're living in.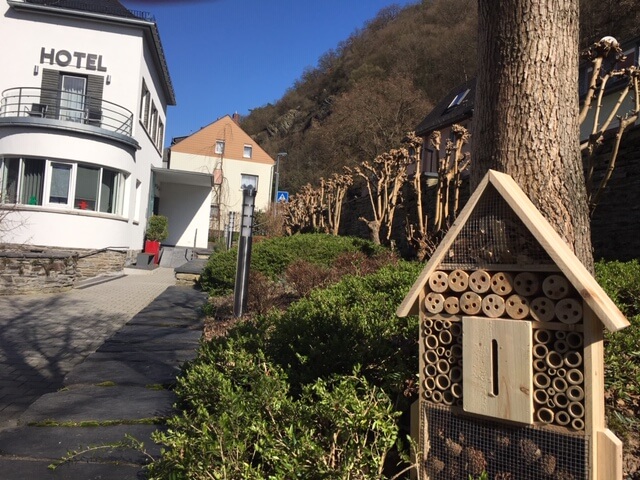 Animals can also be seen in our school-garden. And in our brandnew insect hotel. Around the flowers and plants our gardener plant, bugs and bees fly and hum. Which brings us to the subject: Honey. We do not yet have own beehives, but our breakfast buffets' honey comes right from our neighbourhood, where beekeepers live.
The luck is in our "Wispertal". Because the nearby "Forellenhof Seitz" delivers delicious, freshly smoked trouts for our breakfast buffet. And our breakfast bread rolls are freshly baked in the bakery "Laquai" here in Lorch.
Please do not waste enery! We try to keep our and the energy consumption of our guests within a limit. That's why we like to recommend hiking tours starting right at the hotel. We also offer a bike rental service to preserve the environment. More and more guests travel by train – our hotel is easily reached with the public transportation system.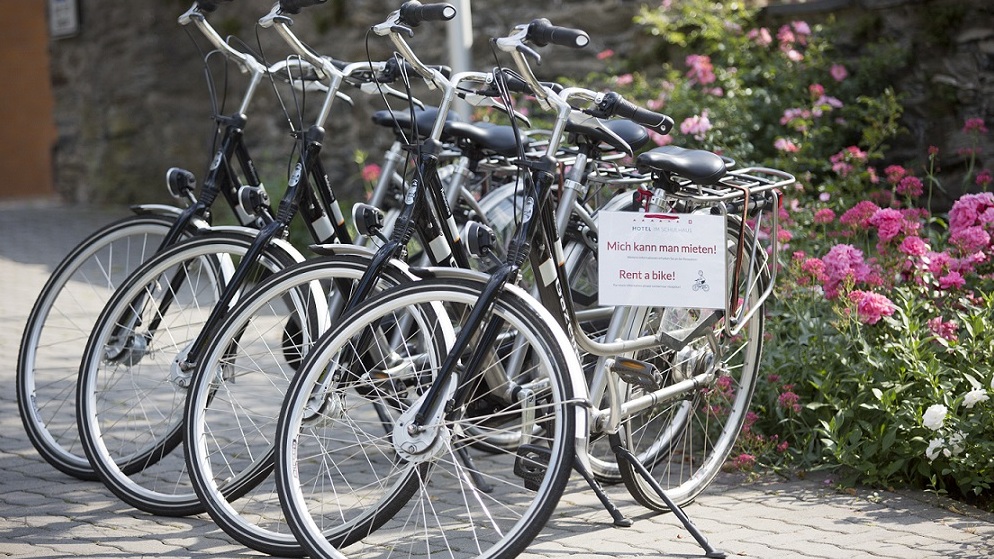 "Why seek far afield when the good is close by?" The majority of our guests is German. This signals to us that a rethinking took place. Because short weekend-trips by plane are not really eco-friendly. Watch out electric car-owners: In 2020 our electric filling station will open directly at our hotel!
Cautious grocery shopping is one of our attempts not to waste food. And our guests act in concert. Leftovers are unusual - they just put on their plates what they'll definitely eat. We are very happy about that and would like to say: THANK YOU!
Our hotel is very well insulated and technical in a very good condition. The windows are multi-layered to save precious energy. A heating pump is working for a high efficiency of our heating system. Motion sensors control the lighting automatically and help to reduce power consumption.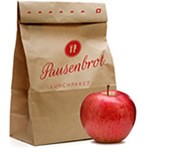 Against plastic trash! We really don't like the use of plastic packaging. In order to avoid plastic waste we just refill each of the hotels' soap dispensers. Also, we offer water in glass bottles in our rooms - free of charge. For lunchbags (feel free to prepare them yourself at the breakfast buffet!) we use bags made of parchment paper.
Go green! If possible, we're using eco-friendly cleaning products. Whoever stays 3 nights in our hotel, is welcome to book our cheaper "GO GREEN!" room rate. It's a conscious decision to waive housekeeping service and to use towels more than once, which also helps to save energy and ressources.
Our employees live in the nearby surrounding. It's also in their interest to avoid long travel distances. For business trips we prefer car sharing or to travel by train, if possible. That's a good opportunity to get into conversation with colleagues and to protect the environment.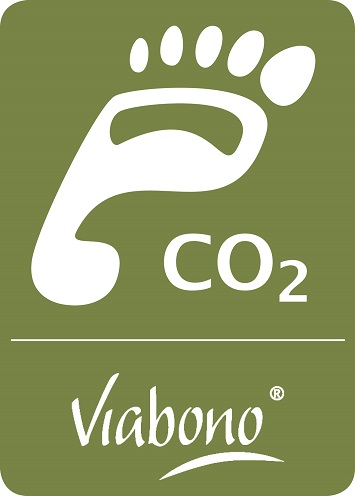 We are certified class A! Already in 2016 our hotel was certified with the highest climate efficiency class. This label was awarded by the independet certification company Viabono. It confirms that the hotels' management as well as the employees engage in a consequent sustainable dealing with environmental ressources. In 2018 our environmental carbon dioxide footprint was calculated afresh. In particular, our switchower to green energy helped to reduce our carbon dioxide emission. And we're proud of it!
Climate-neutral overnight stays are "en vogue". A lot of our guests decide to make a contribution to it and donate 0,40 cents per person and night for our environment. In this way, 2143 clima-neutral room nights compensate 17 tons of carbon dioxide and plant 125 trees in 2018.
We love our environment. That's why we are always open for new environmentally concious ideas and useful sugesstions. We live in a world which we should leave as an intact inheritance to our children. So, sustainability is more than "en vogue" to us.
Yours sincerely, Susanne Röntgen-Müsel & the whole "Schulhaus-Team"