Wood is magical
15.10.2018 – Last year, as part of an interview with the Rheingau Princess, I met Susanne Röntgen-Müsel. The princess asked if the director of the hotel in the school could come to the Ranselberg, she also wanted to get to know me.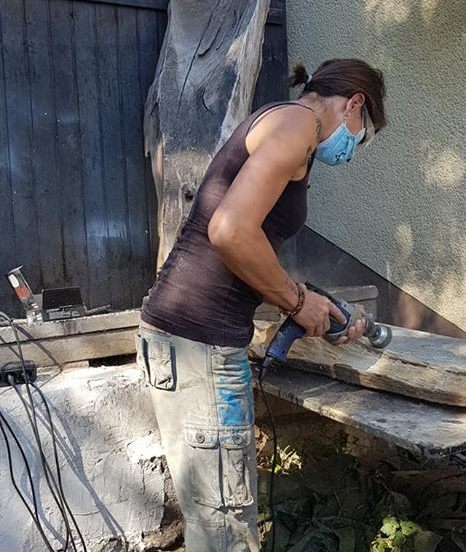 My answer was of course. I was very curious about both and the hotel, which used to be my school. I once had the pleasure to experience a private tour with Susanne. The old school where I cooked and baked. Rooms in which I had chemistry and physics lessons are now wonderful hotel rooms. You can feel the spirit of the school and that's what you want. You get an idea of the long history of the school, if you take a closer look at the original steps.
The interview evolved into a wonderful, sociable sit together. A perfect group. I talked about my driftwood passion and what I do with it.
I just like to go on the banks of the Rhine and enjoy the nature, the Rhine and am always fascinated, but sometimes also very surprised, what I find on the Rhine. Wind, stones and the waters of the Rhine create driftwood, wood that has come a long way. I do not know anything about the wood, where it comes from, whether it was a big tree, a small tree, a shrubbery. But that does not matter at all, I take it with me as nature has washed and shaped it.
It is always like finding a treasure to hold the driftwood in your hand, to feel it. Other things also find their way into my pockets. Stones, rusty metal, broken glass shards that can be turned into wind chimes. If you hang them on balcony, terrace or garden, you can enjoy the sound.
So I make sculptures, decorations and art from driftwood.
Found in my region, the Rheingau. A beautiful spot of earth, varied, colorful, rugged, originally in the Wispertal. I love my homeland, I am humble towards nature, which creates true art. I contribute a small part in bringing the driftwood to a new destination. If "my" driftwood then changes hands, always a piece of me with. The people who fall in love with a piece of me feel it too.
The driftwood speaks for itself. You just have to get involved.
In the early summer I got my personal highlight. The hotel has now in the beautiful breakfast room a decorative piece of me. The hotel is a building with history, as is the driftwood. Susanne loves the Rheingau, her hotel, which leads her with great passion. And passion is what connects people.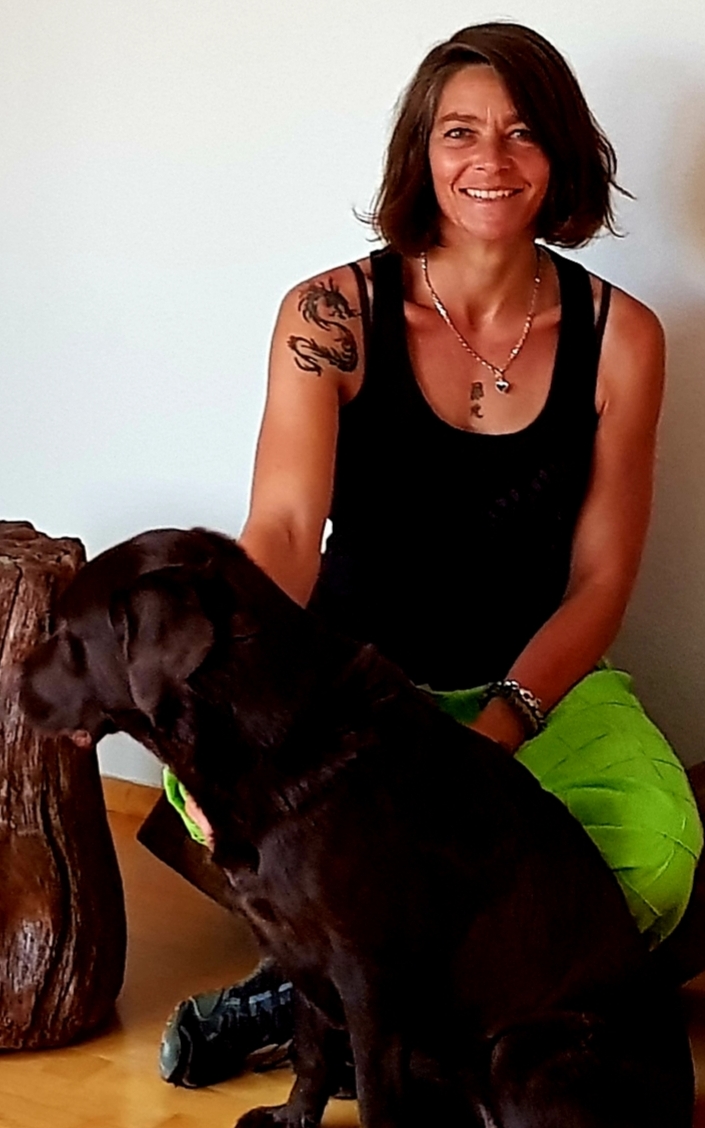 Your Esther Pscheidt